In the picturesque village of Josefův Důl you will find the newly renovated Hotel Perla Jizera , which is surrounded by beautiful nature. The river Kamenice flows directly behind it and in the vicinity you will find many hiking and cycling trails.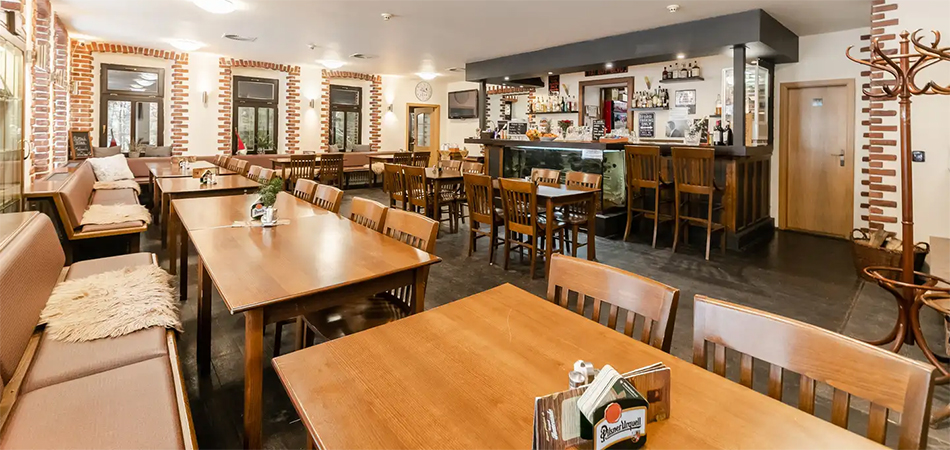 The nearest ski lift of the Josefův Důl Ski Area is less than 200 meters away. Other great opportunities for winter sports are offered by the ski resorts Bedřichov (7 km), Harrachov (22 km), Rokytnice nad Jizerou (30 km) and Tanvaldský Špičák (6 km). Cross-country skiers can easily connect to the Jizera Highway.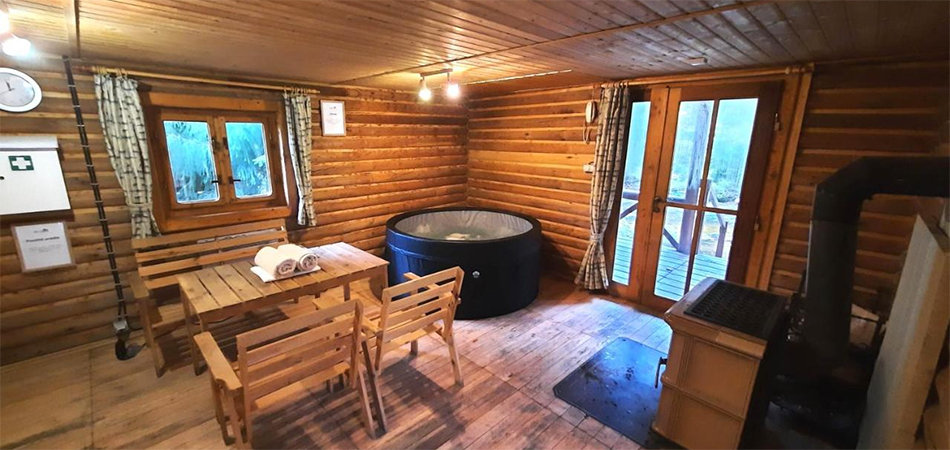 The hotel offers plenty of opportunities for entertainment. The rate includes 60 minutes of relaxation in the Finnish or Russian sauna. It is located in a separate log cabin overlooking the river Kamenice. Petanque, frisbee, croquet and trekking poles can be rented, there is a great children's playground right next to the hotel and a nice fooling corner in the restaurant.
Stylishly furnished room and tasty half board
Look forward to a cozy room with an LCD TV and a refrigerator with a private toilet and a bathroom with a shower or a bathtub.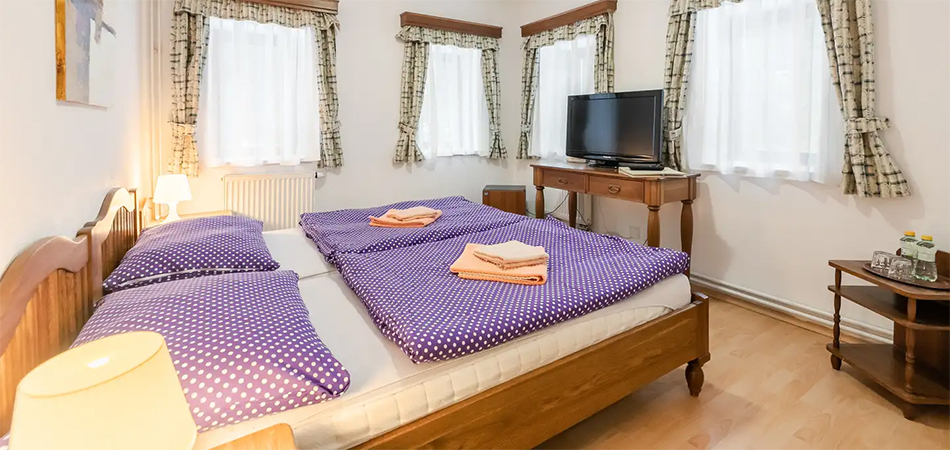 A cozy restaurant with a fireplace and a blazing fire, as well as an aquarium will offer you the best of Czech and world cuisine. This awaits you every morning, where you can enjoy a buffet breakfast here, as well as during dinners, which are also buffet or à la carte. The menu changes approximately every 2-3 days and the chef is happy to adapt the menu to vegetarians and those on health diets.
Our PLUS! A non-alcoholic drink is included in the price of dinner, and you will also have a bottle of sparkling wine ready. So have a great stay!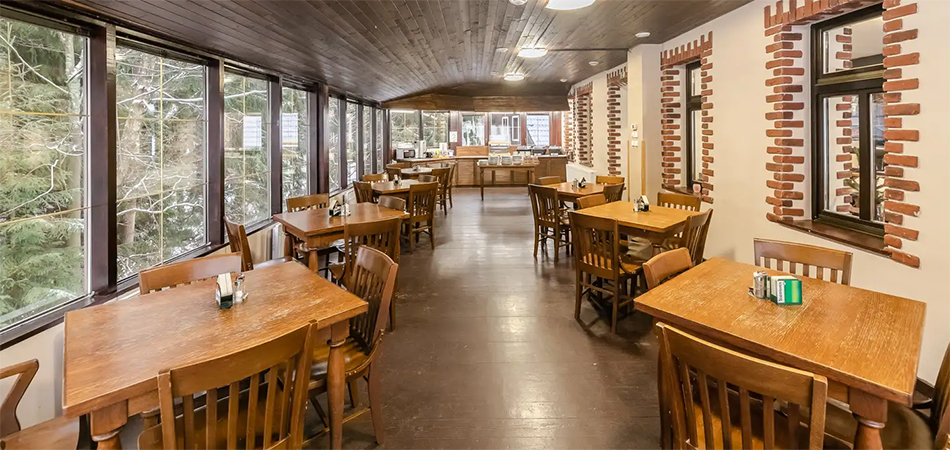 From Josefov Dol it is a short walk to the bobsled run in Janov nad Nisou (4 km) or to Jablonec nad Nisou (8 km) and Liberec (11 km). You can also go on trips to the natural beauties by exploring the surrounding towns, visiting the zoo or the aquapark.
TRIP TIP! Josefův Důl Reservoir
The Josefův Důl Dam in the Jizera Mountains was built on the Kamenice River in the years 1976 - 1982 as a water reservoir for the Liberec region. Swimming is therefore prohibited here, but the reservoir is a popular tourist destination. Two dams provide great conditions for cycling and in-line skating, in addition, you will enjoy the beautiful nature in the area. The area is beautiful for a winter walk.