A beautiful park starts right next to the hotel and a short walk through it takes you straight to the castle or one of the many ponds.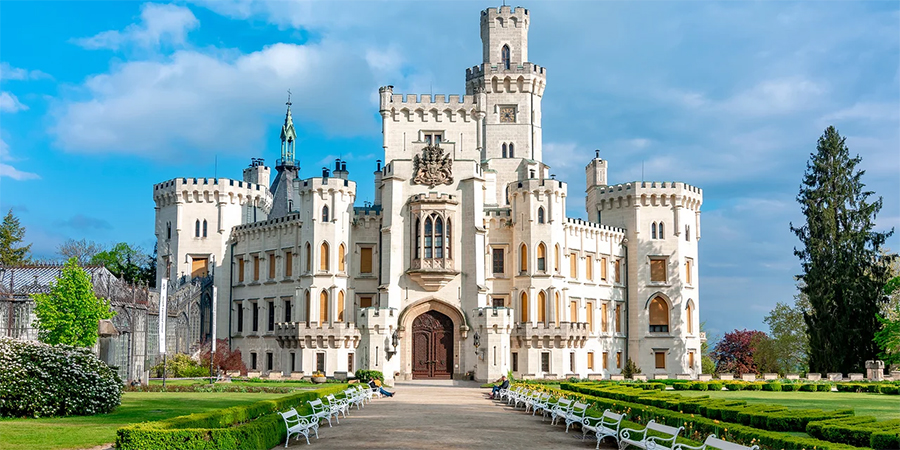 A stay filled with relaxation and good food
The stay package includes a buffet breakfast or half board. During dinner, look forward to a 3-course or buffet menu and always also to a wonderful panoramic view from the restaurant.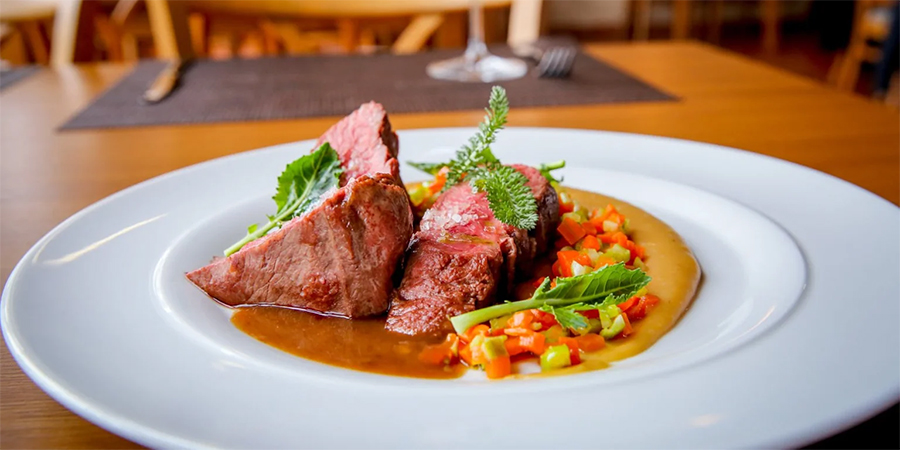 Restaurant with a view of the park and Munický rybník , the restaurant is connected to the summer terrace above the terrain of the hotel park, which is pleasantly shaded by an awning. From this you can enjoy the view of the pond or look after the children, who have access to the hotel's playground next to this terrace.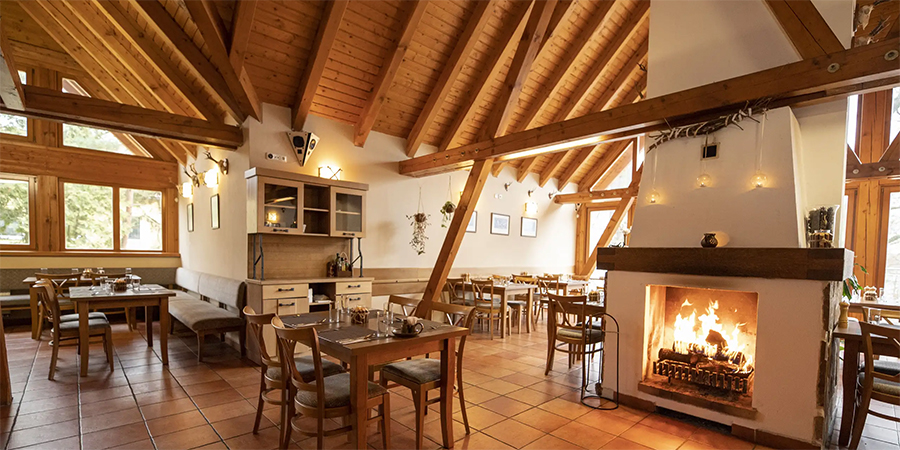 Cozy accommodation just a short distance from the castle
The hotel is surrounded by a park in a region full of ponds – it's simply beautiful. You will stay in Standard or Superior rooms, the interior of which is inspired by the four seasons. The hotel also has 3 fully barrier-free rooms.
All rooms are equipped with LCD TVs with satellite reception, a telephone, a minibar, a safe, a desk and a sofa, and of course they also have their own toilet and bathroom, including a hairdryer. You will also find a set for preparing coffee.
Perfect relaxation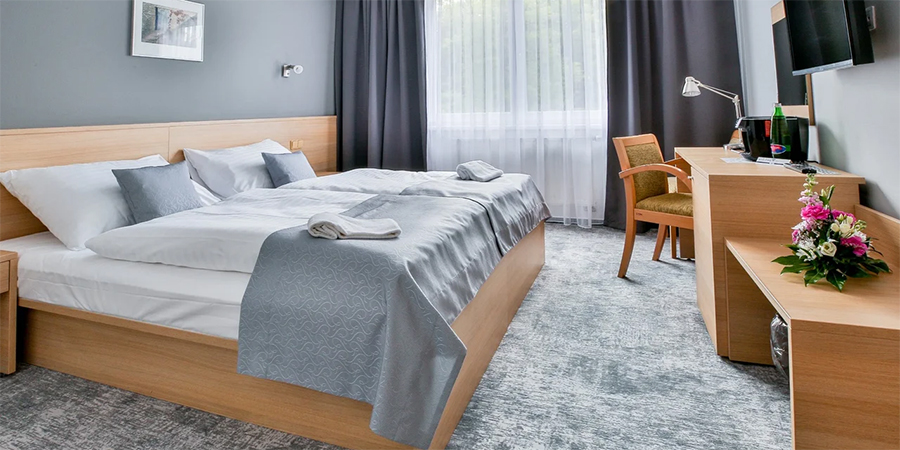 Wellness & Relaxation
The hotel also has a private wellness center. For lovers of relaxation, there is an option with a bath. There are 6 types to choose from, and you'll be relaxing in a shared double bath, so choose the one that's good for both of you. Will it be peat, beer or perhaps a bath in roses?
For sports enthusiasts, there is a fully equipped fitness center with a cardio zone, weight machines and dumbbells.
For the little ones, there is a smaller children's playground near the hotel, which you can see directly from the terrace of the hotel restaurant.
Bicycles and petanque equipment can be rented at the hotel.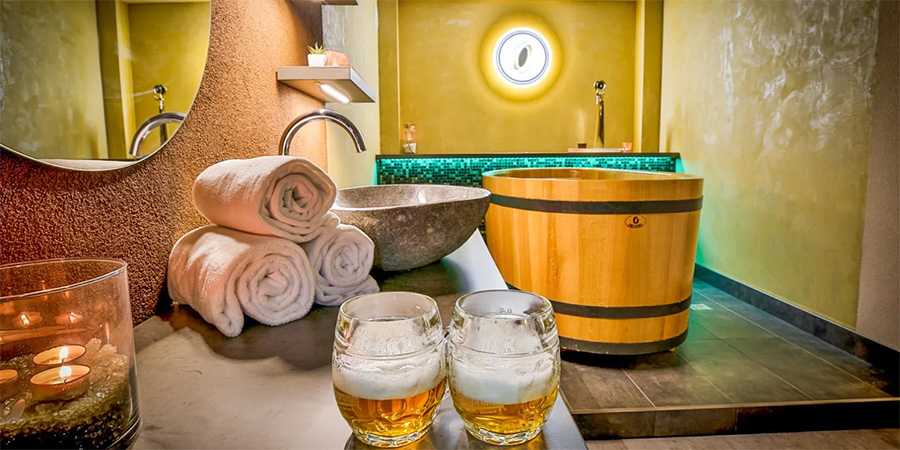 An ideal place for nature trips
The hotel is a fantastic starting point for visiting beautiful places in South Bohemia! In addition to the mentioned castle, there are, for example, the architectural gem, the village of Holašovice (20 km), the UNESCO-listed town Český Krumlov (30 km) or the Hussite town of Tábor (50 km). The center of České Budějovice is then only 10 km away.