You can spend the whole day in the thermal water, pools and saunas, because you have unlimited access. Amazing facilities for families with children, daily half board at great prices at the Karos Spa Hotel.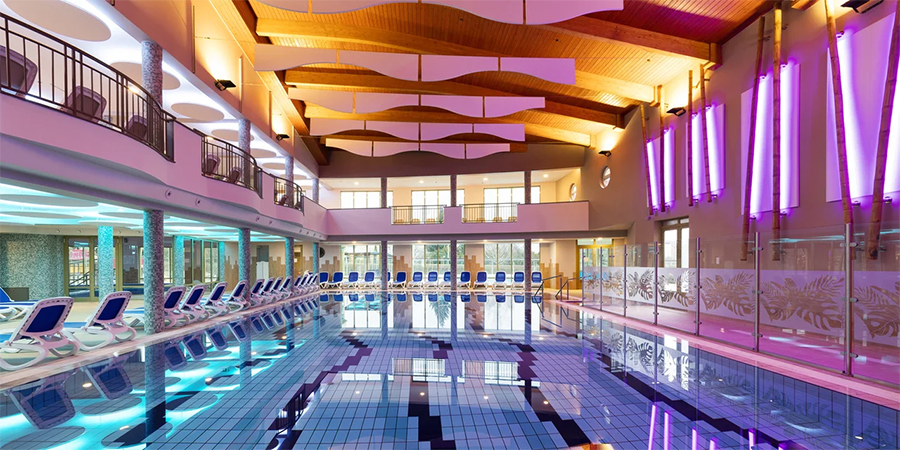 Great relaxation in the wellness area
The wellness area has a total of 4,000 m² and is open daily from 8:00 a.m. to 7:00 p.m. The indoor swimming, experience, thermal and children's pools are used for relaxation, you can enjoy massage jets, bubbles in the jacuzzi, stretch and refresh yourself. In the summer, you can certainly use the outdoor area with a swimming and experience pool.
Another wave of relaxation awaits you in the sauna world, you will thoroughly enjoy it. Various rituals are held here using honey, salt or ice, which will do you good for your body and soul. In total, you will find 5 types of saunas and an ice cave.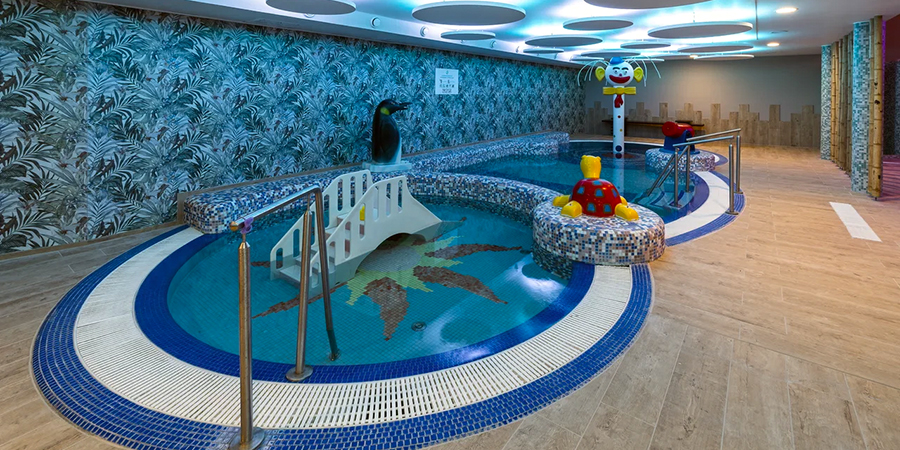 Cozy rooms or a spacious apartment
Stay in a Superior Plus room or a Superior apartment, where nothing will be missing for your perfect vacation. Wi-Fi works everywhere, all include a balcony, minibar, safe, telephone and television. The apartments are located in the opposite building, which is connected to the main building by an underground passage, or you can reach it through the garden.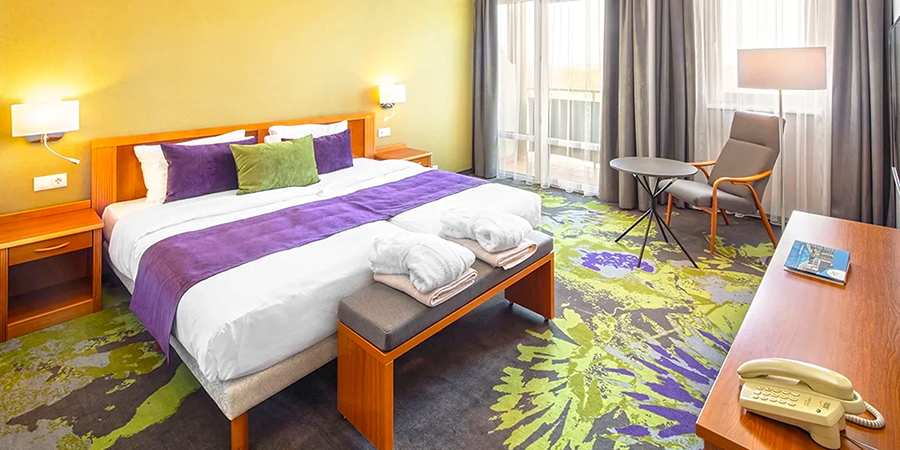 Rich half board and a bar in the wellness area
Every morning and evening, varied buffets will be prepared for you in the Eden restaurant. The restaurant includes a children's corner, so you can find yourself here with children as well. Breakfast is served from 07:00 to 10:00, for dinner between 17:30 and 21:00.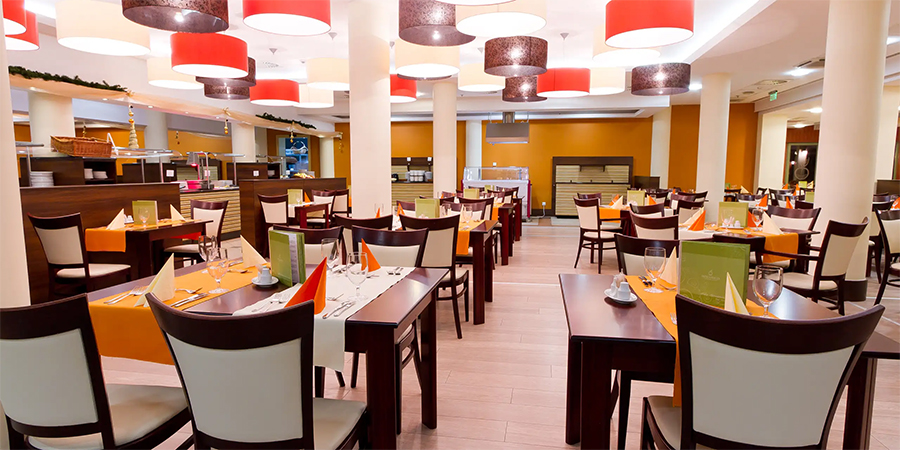 You can look forward to a varied selection of soups, meat, fish, vegetarian specialties, fresh salads, fruit and desserts. The chef also prepares regional dishes such as "dödölle" (potato donuts) or "tócsni" (baked potatoes with cream).
In addition to the main restaurant, there is also a bar right next to the pools and saunas, where you can go for a drink or a light lunch in your bathrobe, and the Spa Café & Shop, where you can get coffee and Italian specialties.