The all-wood wigwam dominates the entire resort. With its height of 22.92 meters, it is the tallest building of its kind in the world.
The wigwam space can be used for organizing a wide range of events - from corporate events, through exhibitions, weddings, balls to private celebrations. The total capacity of the wigwam is 280 seats. The wigwam also includes a bar and barbecue center with outdoor seating.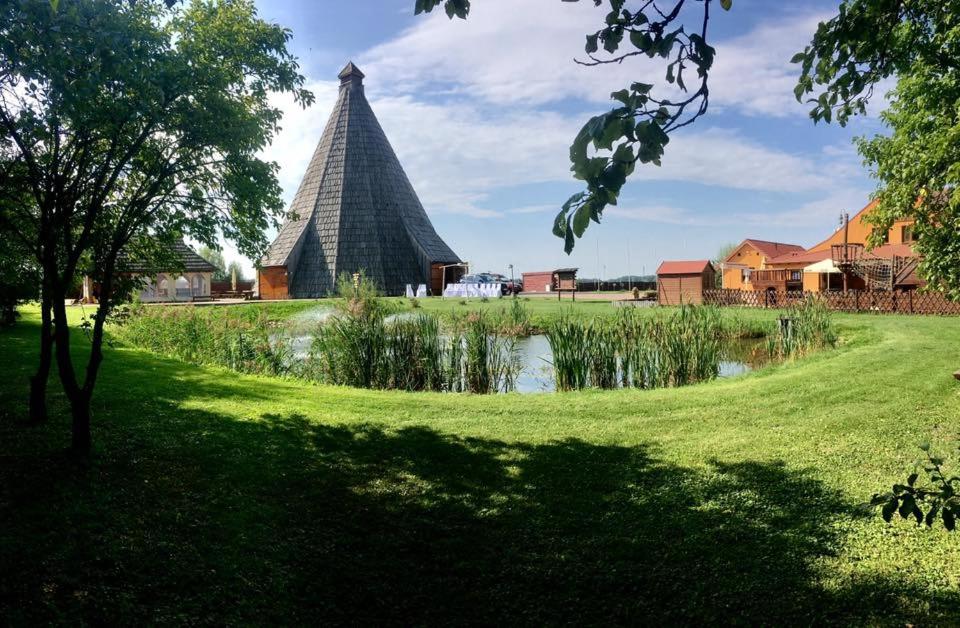 The resort has 26 rooms and 10 original wooden barrels - a total of 93 beds with the possibility of 10 extra beds.
Accommodation with the smell of wood
Experience the unique feeling of spending the night in a stylish barrel made of spruce wood.
Accommodation in 4 original residential barrel apartments and 6 residential barrels suitable for year-round use. In the winter, the barrels are heated by a direct heater. The comfortable barrel apartment is equipped with three beds (a double bed and a single bed), a table with chairs and a bathroom with a shower and toilet. You can enjoy moments of relaxation on the spacious terrace. The living barrel accommodates 2 people and is also equipped with a table and chairs and a bathroom with shower and toilet.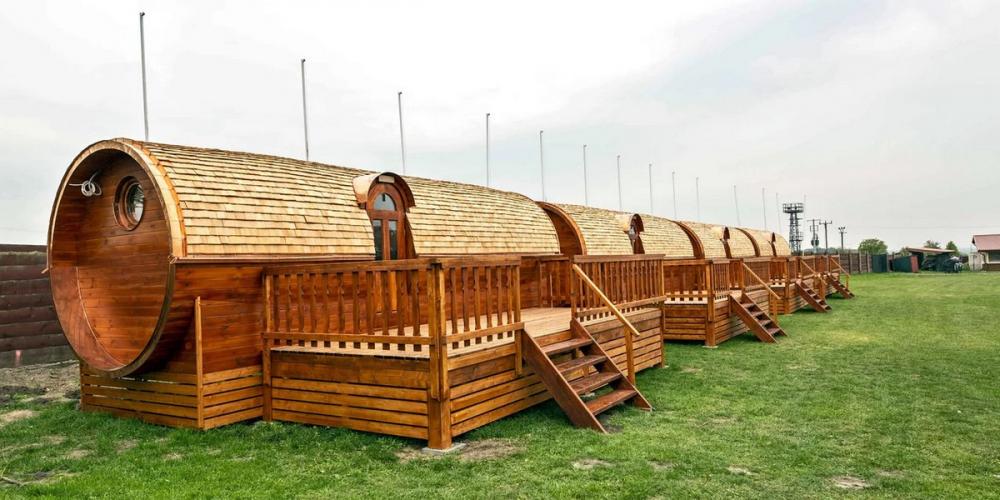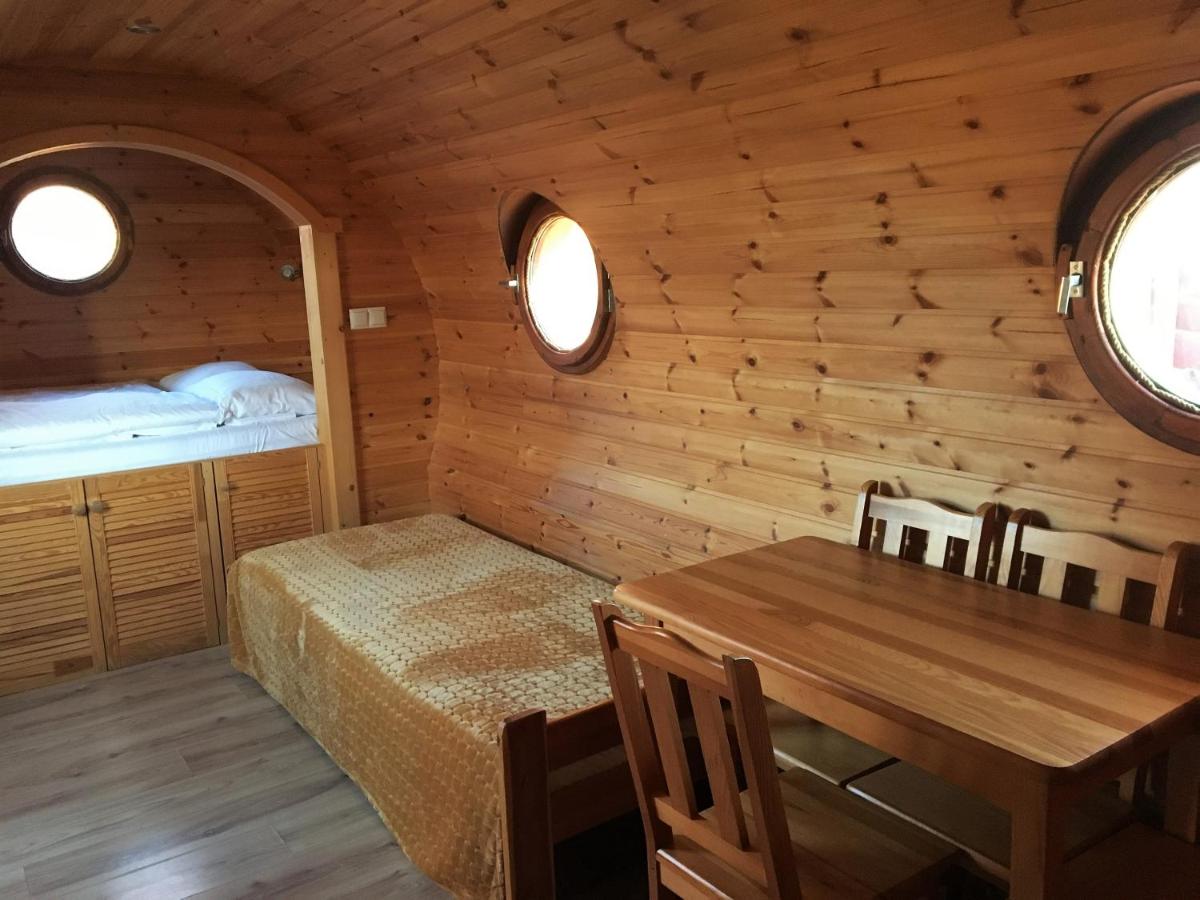 Gastronomy
The restaurant offers quality homemade cuisine made from fresh seasonal ingredients, a wide selection of wines and other drinks. The capacity of the restaurant is 44 seats, another 32 seats offer outdoor seating with a view of the lake. Fans of fishing and fish specialties will also enjoy themselves in Wigvam.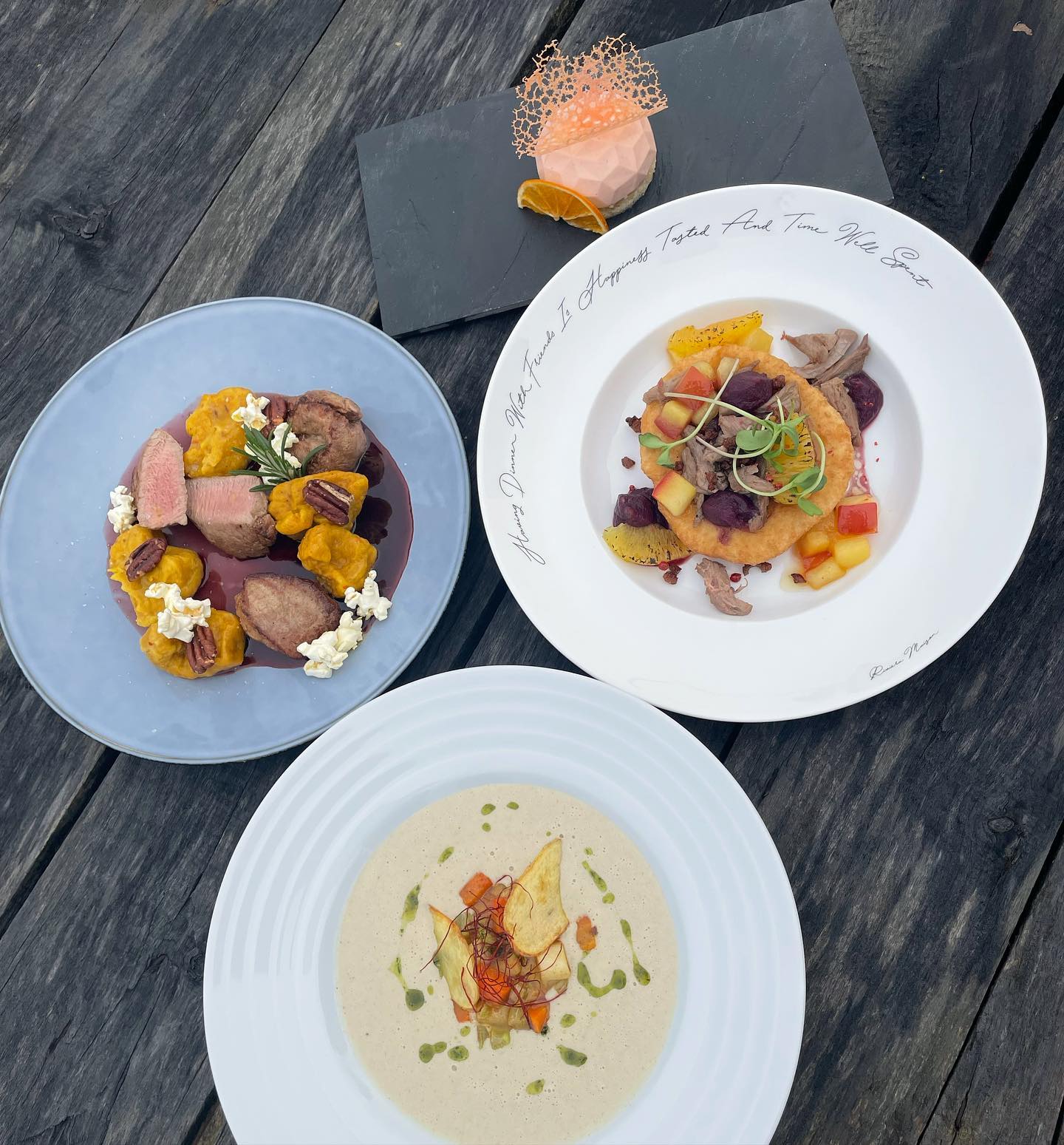 Wellness and bowling
The bowling center is suitable for corporate team building activities, family celebrations and other events. It offers 4 tracks for up to 32 players at once. The resort lends special shoes in all sizes, including hygienic overshoes. Bowling has its own bar with non-alcoholic and alcoholic as well as hot drinks. Seating capacity is 100 people, including seating directly at the bar. The center also includes a pool table, darts and foosball.
The stylish and modernly equipped wellness center is located in the same building as the bowling alley, so you can combine entertainment with relaxation. For relaxation, two whirlpools and a sauna with a capacity of up to 15 people are ready for you.