When is Spring Holiday 2022?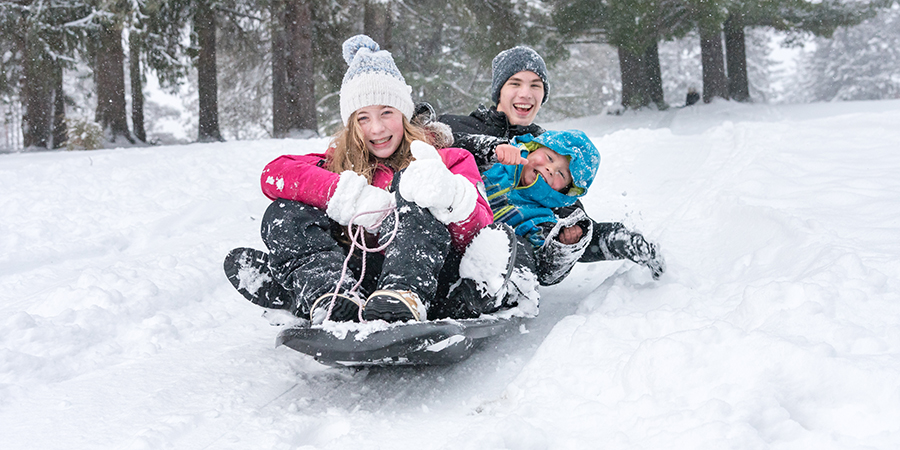 7. 2. - 13. 2. 2022
Kroměříž, Uherské Hradiště, Vsetín, Zlín, Prague-east, Prague-west, Mělník, Rakovník, Plzeň-město, Plzeň-sever, Plzeň-jih, Hradec Králové, Teplice, Nový Jičín
14. 2. - 20. 2. 2022
Ceska Lipa, Jablonec nad Nisou, Liberec, Semily, Havlickuv Brod, Jihlava, Pelhrimov, Trebic, Zdar nad Sazavou, Kladno, Kolin, Kutna Hora, Pisek, Nachod, Bruntal
February 21 - February 27, 2022
Mladá Boleslav, Příbram, Tábor, Prachatice, Strakonice, Ústí nad Labem, Chomutov, Most, Jičín, Rychnov nad Kněžnou, Olomouc, Šumperk, Opava, Jeseník
February 28 - March 6, 2022
Benesov, Beroun, Rokycany, Ceske Budejovice, Cesky Krumlov, Klatovy, Trutnov, Pardubice, Chrudim, Svitavy, Usti nad Orlici, Ostrava-mesto, Prostejov
March 7 - March 13, 2022
Prague 1 to 5, Blansko, Brno-město, Brno-venkov, Břeclav, Hodonín, Vyškov, Znojmo, Domažlice, Tachov, Louny, Karviná
March 14 - March 20, 2022
Prague 6 to 10, Cheb, Karlovy Vary, Sokolov, Nymburk, Jindřichův Hradec, Litoměřice, Děčín, Přerov, Frýdek-Místek
For skiing in the Giant Mountains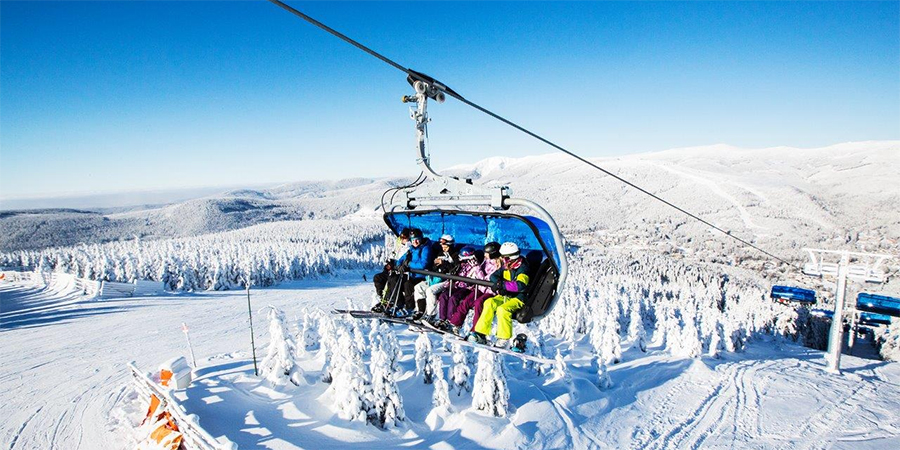 The Krkonoše slopes are among our best. They are the longest, well-groomed, modern resorts equipped for your maximum comfort. The Giant Mountains are mountains of winter sports. They are a paradise for skiers, cross-country skiers and snowboarders.
Harrachov ski resort
The area in the winter season offers great conditions for both beginner skiers and experienced downhill skiers and snowboarders. You can ride on the slopes of blue, red and black difficulty. 2 four-seater cable cars to Devil's Mountain and 3 ski lifts will take you to the top. Evening skiing is ready for you on the Červená II ski slope. Ski schools, rental shops and ski services are available. For lovers of classic skiing, 37 km of cross-country trails are regularly maintained in the winter resort.
Spindleruv Mlyn ski resort
The ski resort in the mountain town of Špindlerův Mlýn offers great conditions for beginners and experienced skiers and snowboarders. You can buy the most advantageous ski passes to the ski area thanks to the GOPASS loyalty system. The area has 27 km of slopes of all levels of difficulty and 6 cable cars and 11 ski lifts will take you to the top. Evening skiing takes place on the Hromovka ski slope.
Ski resort Černá hora (Janské Lázně)
The Černá hora ski resort in Janské Lázně is one of the winter resorts in the ČERNÁ HORA - PEC Ski Resort. On 1 ski pass you can ski on 50 km of slopes, the resorts are also connected by ski buses.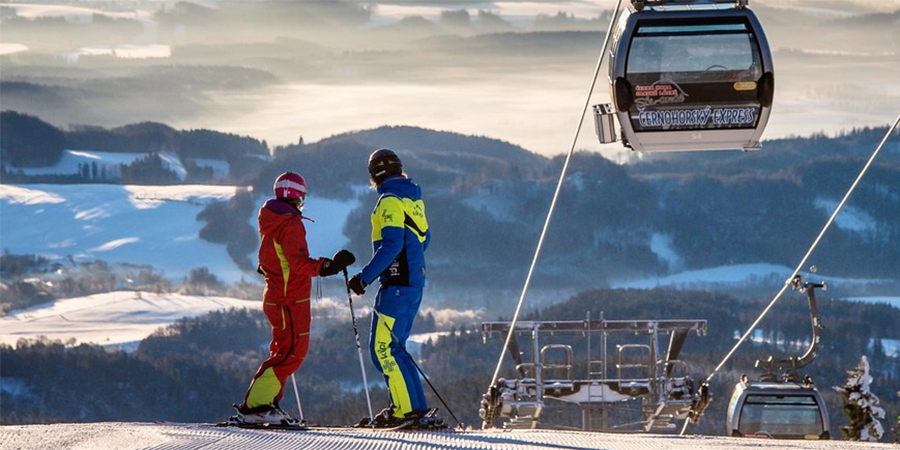 The area has 17.5 km of slopes of all difficulties, to the top of which you will be taken by an eight-seater cable car, 2 chair lifts and 9 lifts. You can experience night skiing on the Protěž ski slope. A ski school, a rental shop and a ski service can be used. Near the slopes you will find LIVE park Formánky, which is well equipped for children. There is a moving carpet, various teaching aids, animation programs and babysitting, a ski school and snow tubing for the youngest skiers. There are 55 km of cross-country trails in the vicinity of the complex.
Skiing in the heart of the Beskydy Mountains
The Moravian-Silesian Beskydy Mountains are located in the east of the Czech Republic on the borders with Slovakia and Poland. They are also the largest mountains in the Western Carpathians. Skiers in the Beskydy Mountains have plenty of opportunities to enjoy themselves, whether they are children, beginners, recreational skiers or more able and demanding athletes.
The largest ski resort, which is located on the border of the Beskydy and Javorníky mountains, is the Kohútka Ski Center, located directly on the Czech-Slovak border with access from both countries.
A pleasant winter holiday in Šumava
Šumava is one of the most visited mountains in the Czech Republic. Lovers of skiing here visit numerous ski resorts and ski resorts.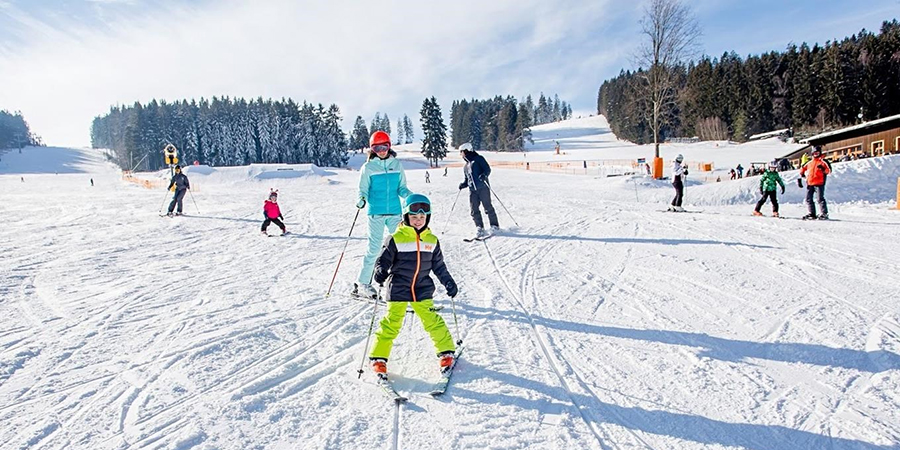 The Lipno ski resort is located on the outskirts of Lipno nad Vltavou, right by the road. A leisurely ride on seven well-arranged and safe slopes with a total length of 8.2 kilometers awaits you. 3 four-seater cable cars will transport you to them quickly and comfortably without queues.
We have a lot of hotels and guesthouses for you with free dates just about springers. So where are you going?