One day is not enough. If you visit the "Factory" for fun, you'll soon find out that one day really isn't enough to try everything it has to offer. And not use all the possibilities for frolics, experiments or wonderful relaxation.
WELLNESS HOTEL BABYLON is part of a unique entertainment, relaxation and educational complex - CENTRA BABYLON . Due to its capacity and diversity, the hotel offers quality accommodation for a wide range of customers. The hotel has an excellent location - the accommodation is right in the center of Liberec .

The center includes an Aquapark with laser show, Funpark, Lunapark, 4D cinema, 9D virtual reality, Indoor Adventure Golf, Bowling in the style of the American 50s or Laser Game and IQPARK.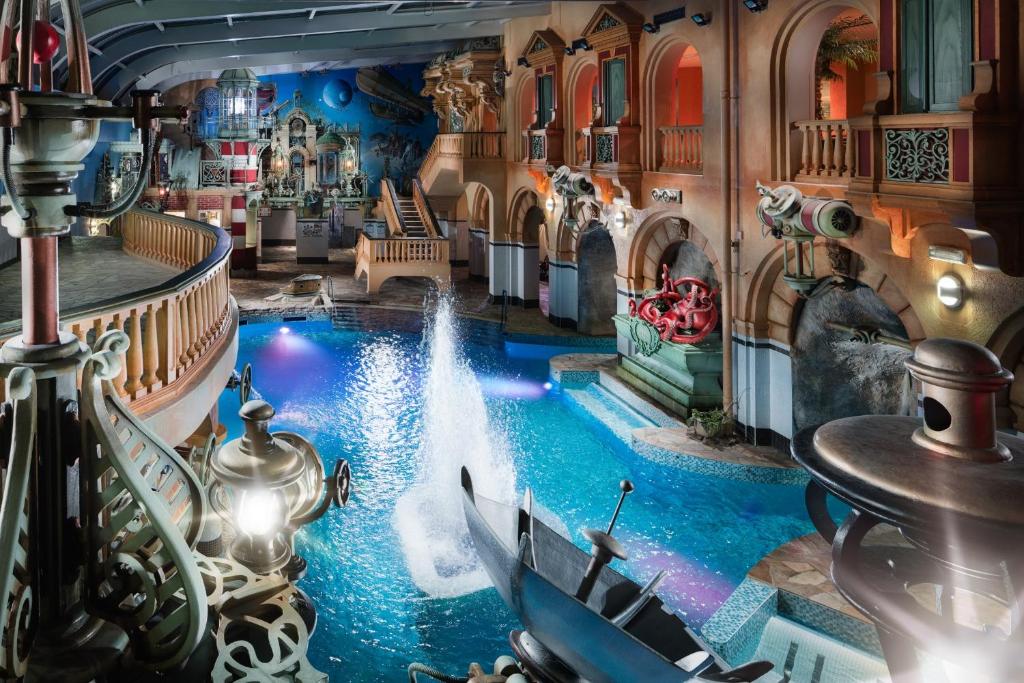 Luxury wellness center
On an area larger than 1000 m2, you will find everything you need for a well-deserved rest. Various procedures activate all your senses and thoroughly warm up your body. The very environment of the Wellness Center in the style of an antique spa creates the right relaxing atmosphere.















Comfortable accommodation
The four-star hotel with 1,000 beds is part of the Babylon Center complex.
In addition to the accommodation itself, the hotel offers a stay with an entertainment package, which includes free entry to the Aquapark, Funpark, Lunapark, iQPARK, iQLANDIE, Mirror Labyrinth and ZOO Liberec or a relaxing stay with unlimited access to the extensive Wellness Center and again with a visit to the popular ZOO Liberec.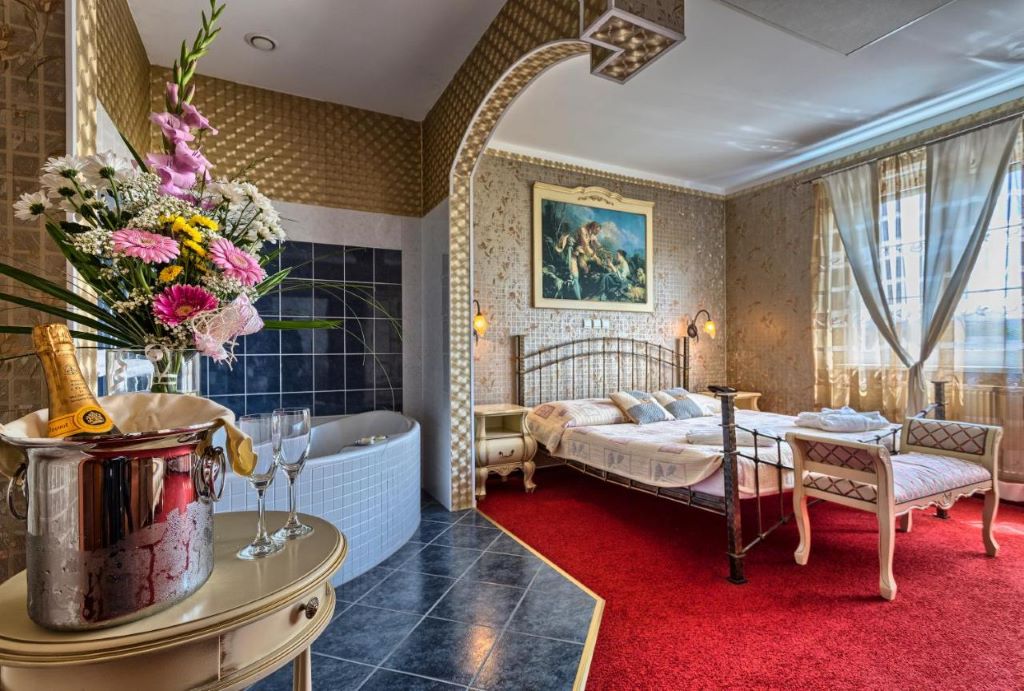 Cafe and Restaurant
A good portion of fun also requires a good portion of food. Replenish your energy in one of our restaurants or enjoy a dessert with coffee, hot chocolate or another drink in our cafes. If you are a lover of Italian cuisine, you will be delighted by Nostalgia Restaurant . A varied daily menu is offered in the self-service restaurant Jizerka . Would you like a good coffee and a sweet spot after a good meal? Then at the entrance to the entertainment area of CENTRA BABYLON, you must not miss the stylish cafe Královská zahrada .
Children will also be taken care of here, as there is an equipped children's corner. The Atrium restaurant, where breakfast, lunch and dinner are served, is intended for guests of the WELLNESS HOTEL BABYLON .