Stay in the cozy hotel Džbán , which is surrounded by the nature of Jesenice, the original buildings resemble an open-air museum, come for a few days of peace, relaxation, nostalgia and, above all, romance.
The main building of the Džbán hotel bore the original name Sloupový dům since 1820. It was transformed into the Džbán hotel in 1950, and all the interior equipment of the restaurant and dining room is original. The atmosphere of the 1980s breathes in the hotel, so fans can nostalgically reminisce about ROH recreations in mountain facilities.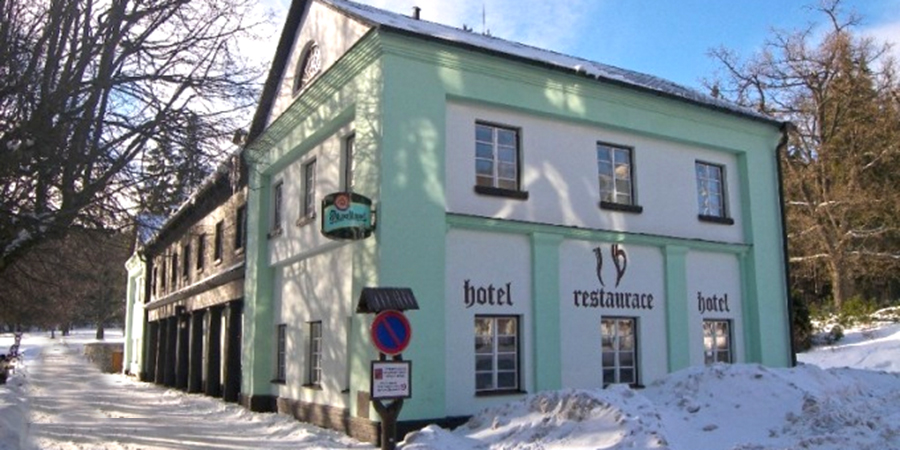 A rare natural phenomenon is the mineral spring, which you can find only about 20 meters from the hotel - in the summer it gushes up to a height of 14 meters, in the winter it freezes and turns into a wonderful ice ball. Not far from the hotel is also a wooden gazebo with a spring with natural potable, highly mineralized water with healing effects.
Pool and Barrel Thermal Park
Visit our year-round outdoor Thermal Park , which is located on the hotel premises and is available to hotel guests and the public. The Thermal Park includes a sauna for 10 people, an outdoor cooling tub and three large luxury swimming barrels with a whirlpool and a smaller counter-current pool. The capacity of each barrel is 4-5 people. The water temperature is around 39 °C.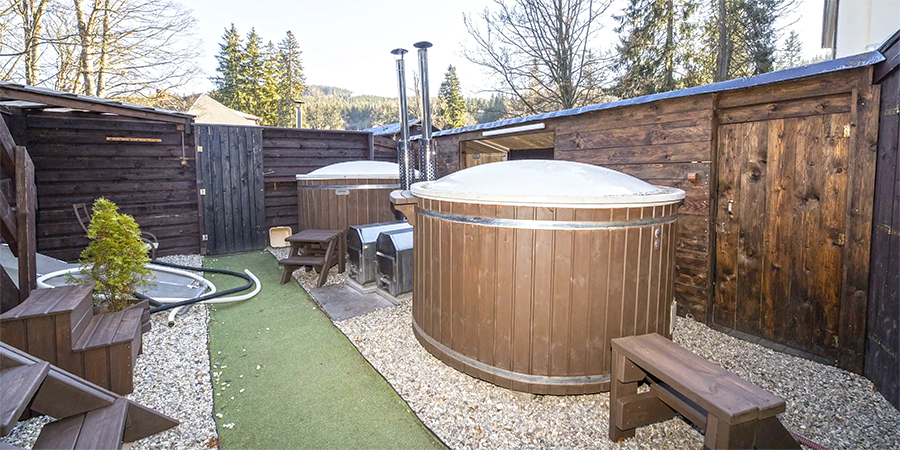 Every day you can swim in the heated hotel pool, then you have 1 hour every day to enjoy the outdoor barrel Thermal Park - the water in it is infused with a healing iron spring.
Cozy accommodation and generous half board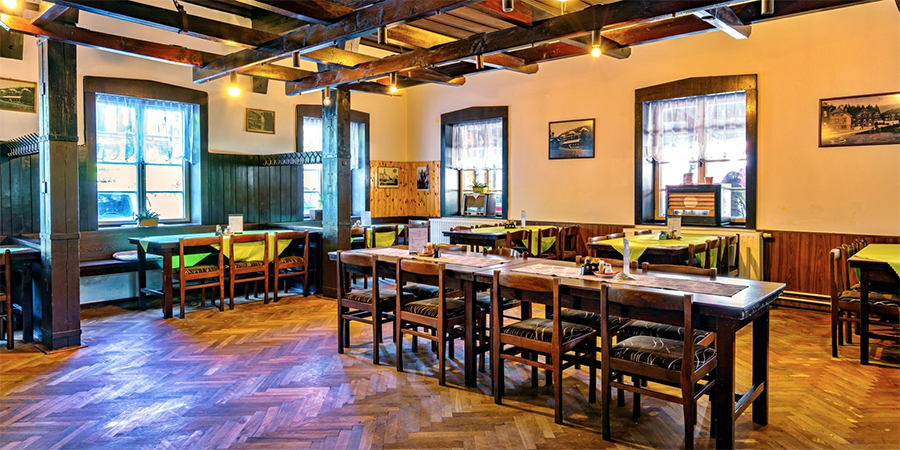 Stay in an attic room on the second floor - you can look forward to an attic with a beautiful view of the surrounding forests. The room is equipped with a shower, toilet and television. A Wi-Fi connection is also a matter of course.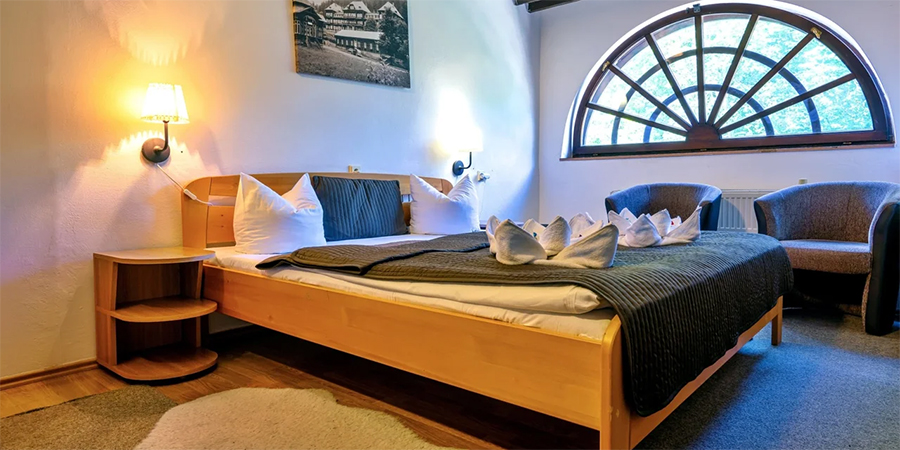 Skiing in Praděd's arena
Praděd's Arena is located in the very heart of Jeseníky, in the picturesque spa village of Karlova Studánka .
The arena is proud of a "blue" 550 m long and regularly maintained slope with an elevation of 110 m, to the top of which you will be taken by a double anchor.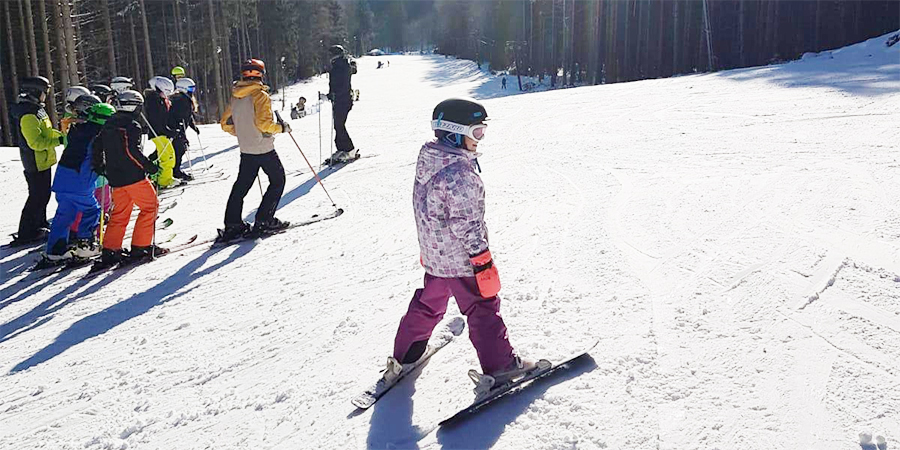 If you do not own ski or snowboard equipment, we are happy to lend it to you. You can treat your children to skiing lessons in the ski school, and they will certainly be enthusiastic about the children's playground with climbing frames.