Look forward to cozy rooms, a hearty half-board buffet, an experience spa with indoor and outdoor pools, a sauna world, hot tubs, a thermal bath, and a massage. And if you want to go on a trip, it is only a short walk to Lake Balaton!
Relaxation spa, sauna world and massages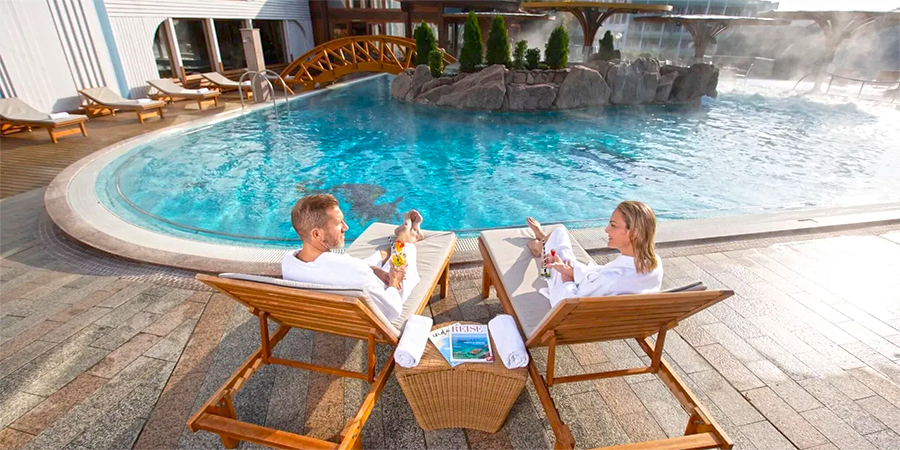 What to expect from a great relaxing stay? Above all, perfect wellness and relaxation, which you will enjoy to the fullest. The hotel's wellness center includes an experience spa with a Mediterranean-style outdoor pool, a large indoor swimming pool, a sun terrace with loungers, and the Neptun Grill Bar.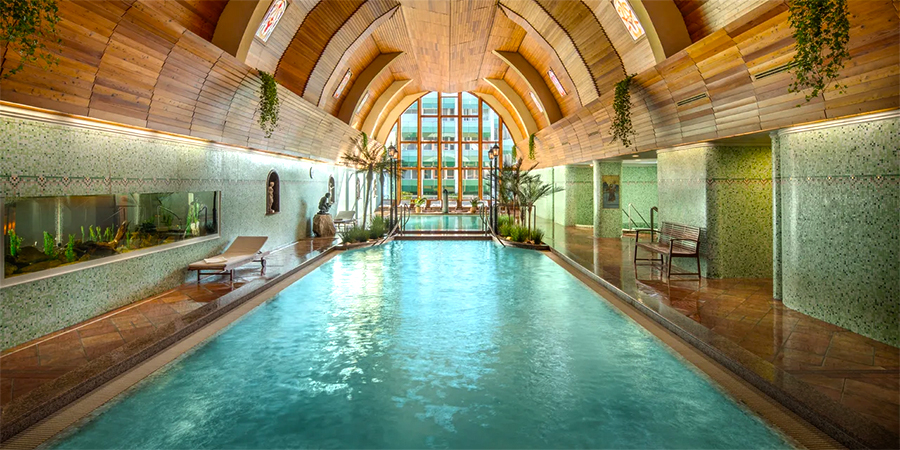 In the sauna world, a Finnish and infrared sauna, an aroma cabin, a steam bath, a tepidarium and even a salt cave await you. Unlimited use of the thermal baths, where you can take a dip in the swimming pool with healing water from Lake Hévíz (35–37 ° C), there are also whirlpools, a Kneipp bath and experience showers.
Cozy rooms and rich buffet half board
The elegant family-run NaturMed Hotel Carbona with excellent facilities offers several types of rooms where you can enjoy a great holiday: the Standard room has a size of 21 m2, you have your own shower and toilet, TV, air conditioning and Wi-Fi. The Standard Plus room offers dimensions of 22 m2 and, in addition to all lower category equipment, it also offers premium cosmetics in the bathroom.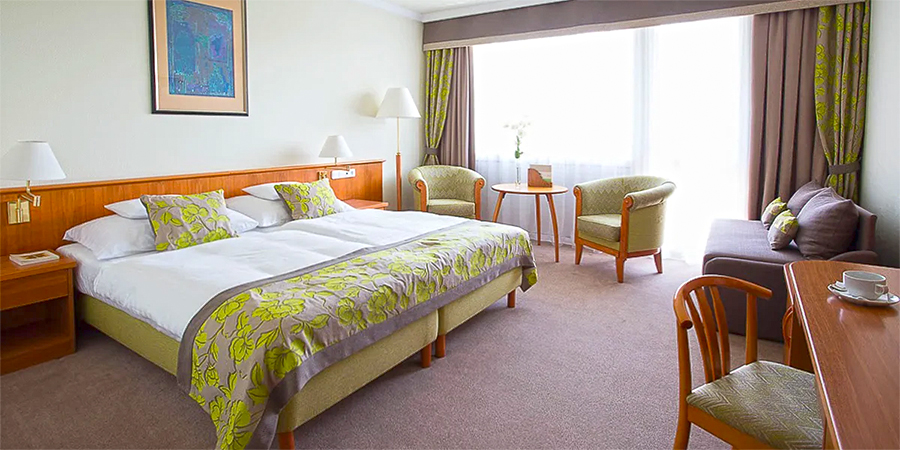 The largest Superior Room is 26 m2 in size, with a tea and coffee making facilities. If you want to go with more people or with your family, you can choose all categories of rooms with an extra bed. Half-board is included in the price - you can enjoy breakfast and lunch or dinner in the form of buffet tables in the hotel restaurant Atilla.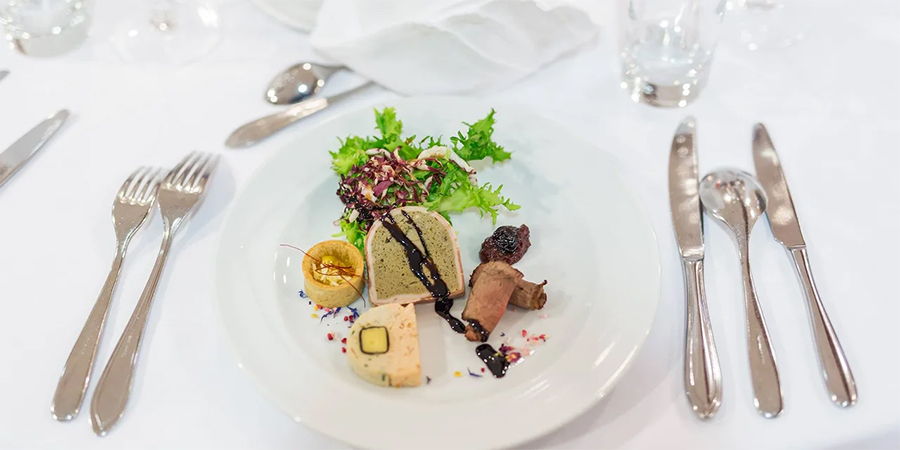 Trip tip
Sümeg Castle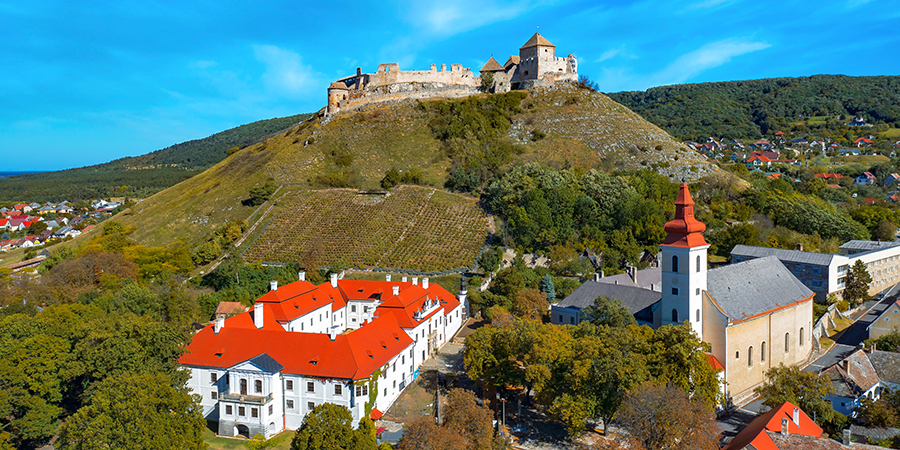 Just a short distance from Lake Balaton you will find the beautiful Sümeg Castle , one of the most beautiful and best-preserved castles in Hungary, where experiences abound. The castle is open all year round, there are various events, including knightly fights, and you can walk it alone or with a guide. There is a prison, a bishop's room, a smithy, an artillery hall and a collection of weapons. Refreshments are available at the castle.
Szigetfürdő Island Spa, Keszthely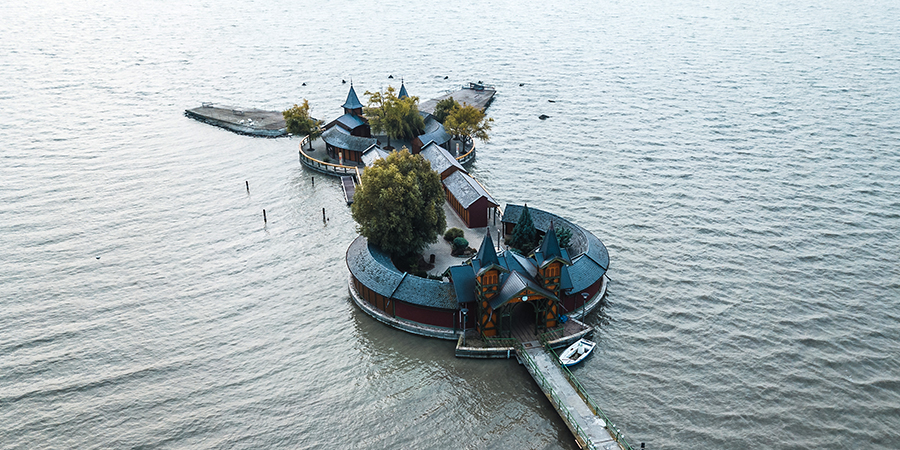 Visit the island spa Szigetfürdő . The first spa house built on the water was built in 1864 and a few years later the whole spa island was built. It is part of the main beach, so you will always see it.