The spa town of Laško

The beautiful spa town of Laško is located in the middle of green hills in the valley of the river Savinje south of Maribor. While staying here you can enjoy beautiful nature and thermal baths. The water has a pleasant 32 - 34 ° C and thanks to the high content of calcium, sodium and magnesium contributes to the treatment of rheumatic and joint diseases. However, children will also enjoy the spa area, which features a swimming pool with slides, a swimming pool with sea waves and a wild river.
Hotel Thermana Lasko
Surrounded by greenery, Hotel Termana Park Laško is only a 15-minute walk from the center of the spa town of Laško. He has won several awards for his services, such as the TripAdvisor Traveler's Choice Award from 2009 to 2015, and is regularly placed in the competition for the best swimming pool in Slovenia. When you get tired of walking through the beautiful Slovenian-style spa environment or the Zdraviliški Park, 500 meters away, go on a trip to Celje Castle (10 km), Žalec Beer Fountain (16.9 km) or Lake Šmartinjsko (16 km).
Let yourself be pampered
The hotel offers modern and stylish rooms. There is a TV, a minibar, a safe and a bathroom with a shower or a bathtub, a hairdryer and a bathrobe. It is interesting that each floor of the hotel offers rooms in a different color and thus applies the principles of color therapy. Depending on the floor, you will find yourself in an orange, beige, blue or green room, each color will have a slightly different effect on your body.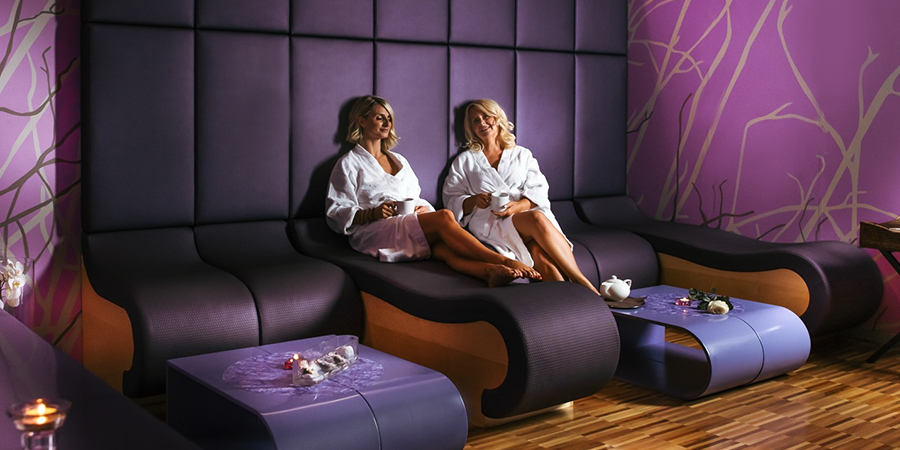 What good will you get?
You can enjoy half board in the hotel restaurant, visit the café or taste the local thermal water. Drinking treatment cleanses and detoxifies your body.
Where will you relax?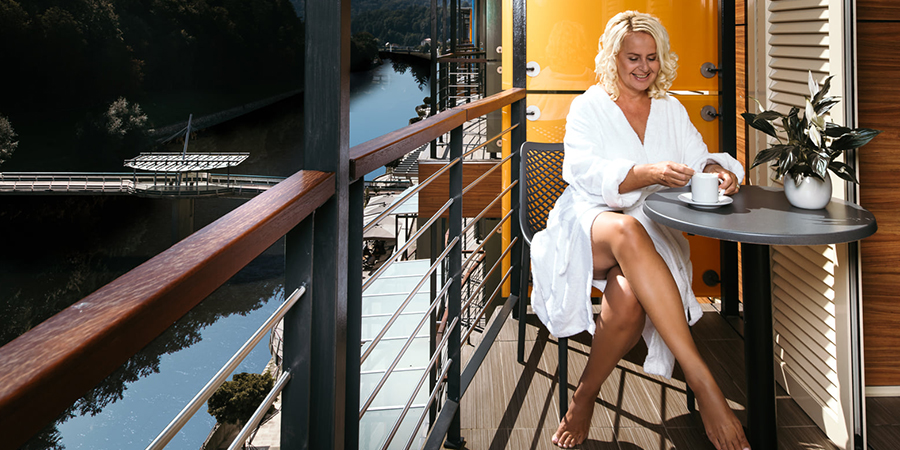 You can enjoy the greatest relaxation in the hotel's thermal wellness area with swimming pools. The indoor area includes a wave pool (31 ° C), a recreational and massage pool (32 ° C), a wild river (32 ° C), three hot tubs above the pool (34 ° C), a Kneipp path and a children's water amusement park with a slide.