Hotel reStart offers luxury accommodation in up to 44 rooms with an exclusive view of the historic town of Jicin, as well as the renowned gourmet restaurant La Favorita.
Wellness and massages, relaxation in full sips
If you are primarily attracted to relaxation, choose the option with unlimited access to wellness. Several types of saunas await you in the brand-new hotel center. You can also treat yourself to a stay with a Thai massage for two. You can relax here after trips that you take around.
Forget for a moment about worrying about work and escape everyday stereotypes. In the relaxation room of the reSTART hotel, life flows at its own pace and you will find everything for your dream rest. They will pamper you to make you feel reborn after visiting our wellness center.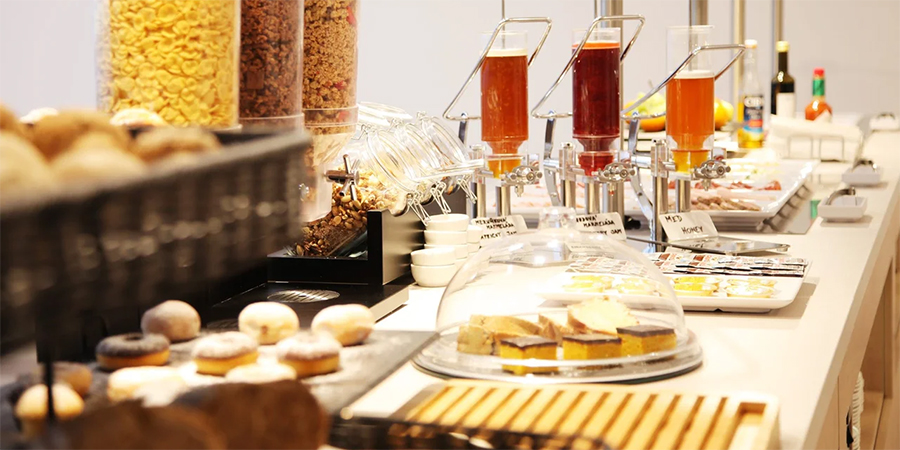 By bike, in nature or for sports
And that there is a lot to discover. The beauties of the Bohemian Paradise can be visited on bicycles or scooters, which can be rented at the hotel. You can walk a romantic walk to the historic city center on foot. And you can get a good fit in the hotel fitness center or in the adjacent sports complex with football and volleyball courts and tennis courts.
Modern rooms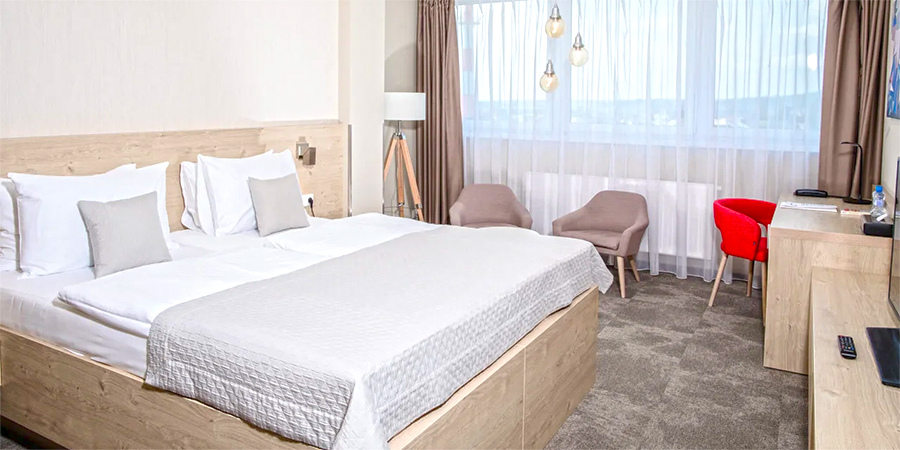 Look forward to comfortably and tastefully furnished rooms with a modern separate bathroom and toilet. Stay in an Executive Double Room with air conditioning, a large LCD TV and a minibar, as well as a tea and Nespresso coffee machine. The bathroom also comes with cosmetics with argan oil and a hairdryer.
Fooling around with children
Boys and girls will have a great time in the bouncy castle, they can show off their culinary skills in mini kitchens and small do-it-yourselfers will surely please children's ponchos with a variety of tools. Your children in the children's playroom of the reSTART hotel will simply not know where to jump first.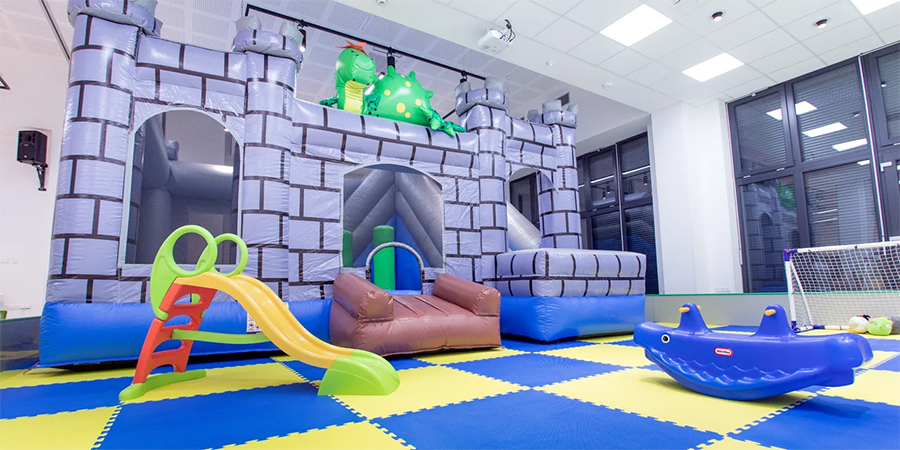 Great food in the morning and evening
The local breakfast board is full of variety, imaginativeness, nutrition and has great reviews on the Internet. Of course, lovers of eggs, sausages or sausages will also enjoy themselves. There are also gluten-free pastries, vegetables and a wide selection of drinks.
La Favorita Jičín - a paradise for all gourmets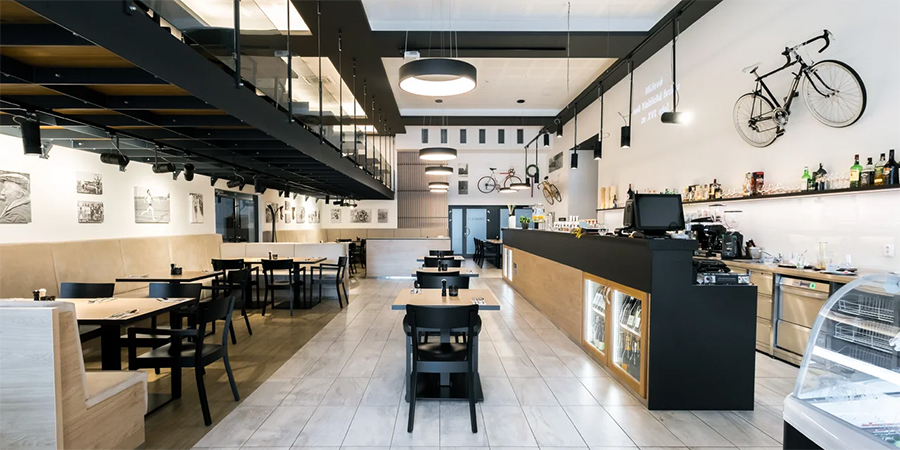 The renowned La Favorita restaurant attracts tastes from all over the world. We prepare Czech classics and international specialties, including Italian pizza. If you long for undisturbed romance, the friendly staff will serve lunch and dinner in your room. And with a glass of wine or a chilled pint glass, you can settle in the summer garden.