Hotel Brinje is part of a larger complex (for wellness lounging or for a great meal you will go to the surrounding hotels), located about 100 km from Ljubljana and 42 km from Maribor. The picturesque Pohorje and the spa town of Zreče are cut out like from a fairy tale!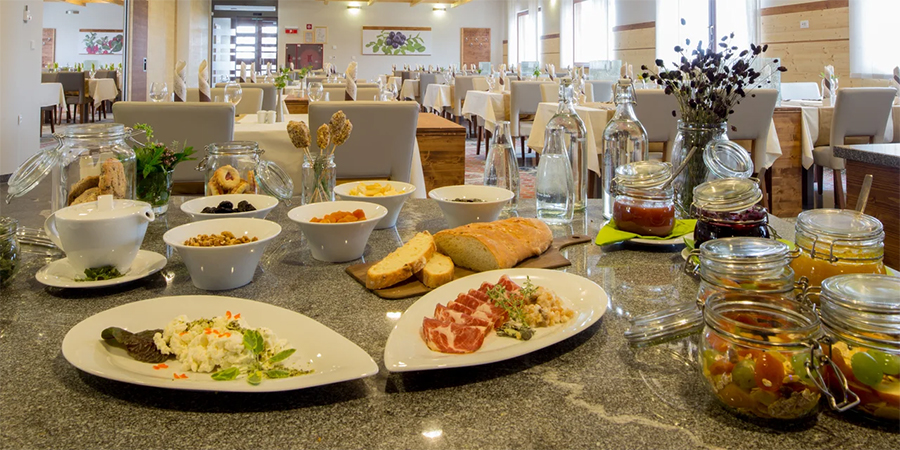 Accommodation - second home
Your temporary home will be a comfortable, cosily furnished room with TV, telephone and minibar, of course a bathroom with shower and free Wi-Fi internet access. You will have a double bed (plus a single bed as an extra bed) and you can also look forward to the terrace, where you can enjoy undisturbed rest.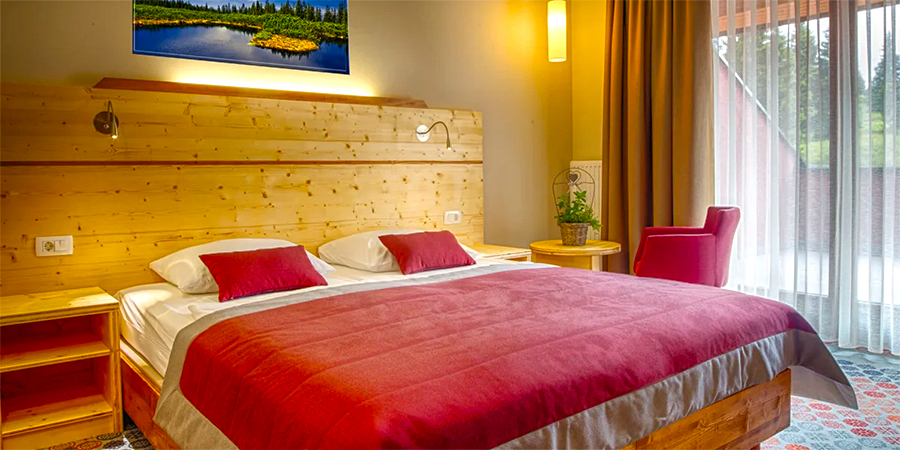 Equipped comfortable room
The price of the voucher also includes breakfast and dinner, which are served buffet style in one of the neighboring restaurants ( Hotel Planja or Rogla ), where you can just jump. The autumn options also include themed dinners, which take place every Thursday and Sunday. Regional dishes prepared exclusively with local ingredients will be served.
Wellness and unlimited rest
You can also look forward to unlimited access to the thermal pool at the neighboring Hotel Planja . Immerse yourself in the world of relaxation and enjoy the beneficial effects of hot healing water. After hikes and bike trips, it will certainly come in handy.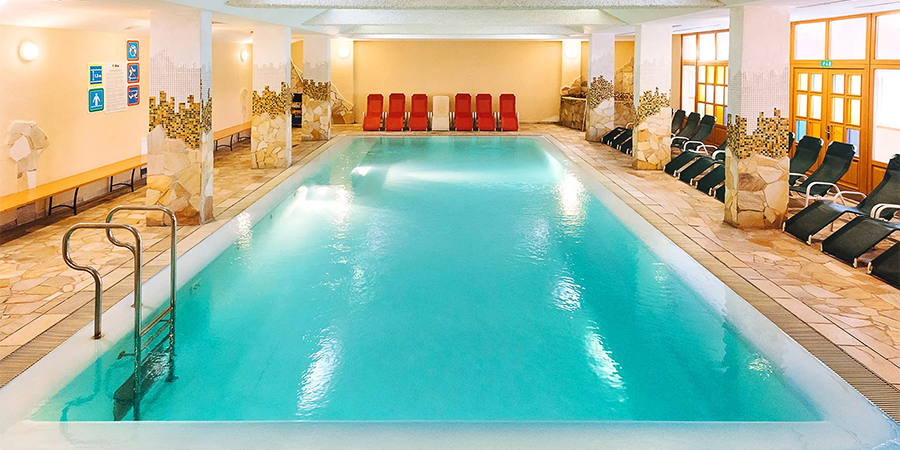 Entertainment in the hotel, trips and a trail in the treetops
Lovers of cycling, hiking but also families with children will enjoy themselves. He will enjoy Zlodej's Land with a wooden village and a church, where he will learn interesting information about life in Pohorje . There will also be a great playground, fireplace and ranch. They will enjoy a good adrenaline rush on the roller coaster (children under 17.9 have one ride included in the price of the voucher). It rushes on it at a speed of up to 40 km / h and thanks to the altitude of 1340 m, in addition to adrenaline, wonderful views are also guaranteed!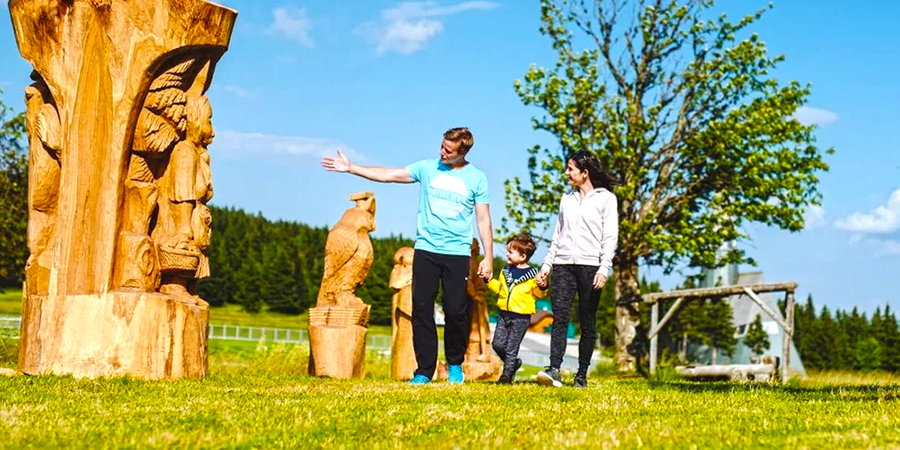 Plan a hiking trip through forests and clearings to Lake Lovrenška or to Black Lake. Children will be thrilled by the dwarf nature trail (4.2 km) lined with information boards, which will take you to the lookout tower (30 m). And you should definitely not miss the year-round walkway in the treetops with a total length of 1 km, a lookout tower 37 m high and 40 m slide.