Let yourself be drawn into the arms of nature and enjoy a relaxing stay in Lesní Lázně Zvánovice , which is located only 30 km from Prague.
You will find yourself in an oasis of peace, harmony and relaxation, in a magical place in the middle of the woods, where it is so easy to draw lost energy. You can recharge your batteries thanks to nature and relaxation procedures. Or, for example, in a local restaurant, where they prepare real delicacies from local ingredients.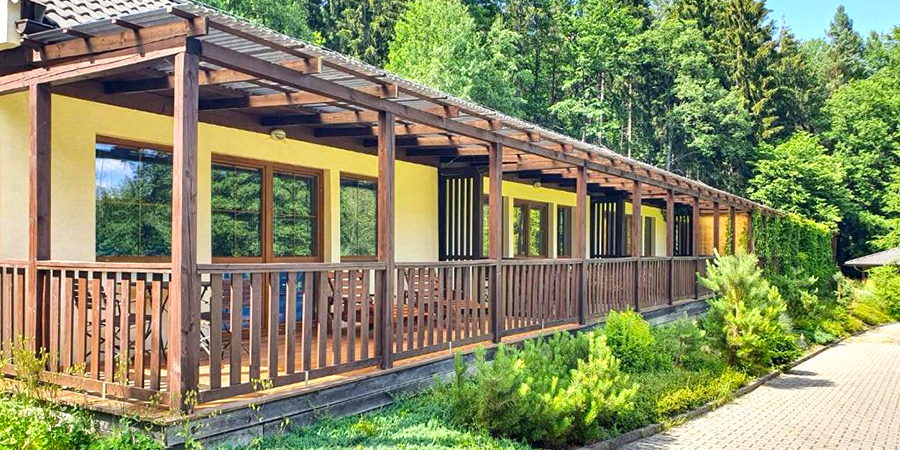 Relaxation treatments and private wellness
You will relax all the time! Look forward to private relaxation in the unique relaxation suite, which includes an outdoor hot tub with forest views and an infrared sauna. Only you will be here for 50 minutes, so tune in to the relaxation wave, pour sparkling wine into glasses, which will be prepared for you, and enjoy reciprocity and peace. The romantic package also includes an aromatic massage.
Try one of the wellness programs as part of a package in Lesní Lázně. You can choose either a deep relaxation World of Asia with a bubble bath and hot stone massage, or the beauty program World of the Sea with salt peeling and a bath with sea salt. You will have a 10% discount on other spa treatments, so treat yourself to other massages, wraps, peelings or baths.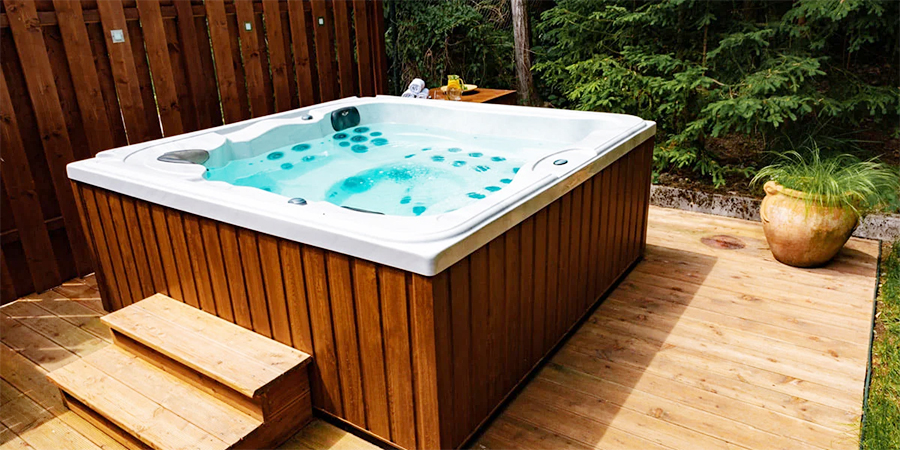 Trips, sports and experiences
In Lesní Lázně , he believes that healthy activity and movement in nature heals. Therefore, they also recommend walks around the area or sports activities. You can play tennis, volleyball and pétanque here, and Nordic walking poles and e-bikes can be rented. Take a walk through the Voděradská bučiny nature reserve with the oldest beech forest in Central Europe.
Are you playful Then you will definitely be caught by the mysterious outdoor escape Forest Cottage full of digital effects and mechanical puzzles. You can play in a two- to six-member team and don't be afraid of physical exertion, this time only your brain, wit and creativity will work.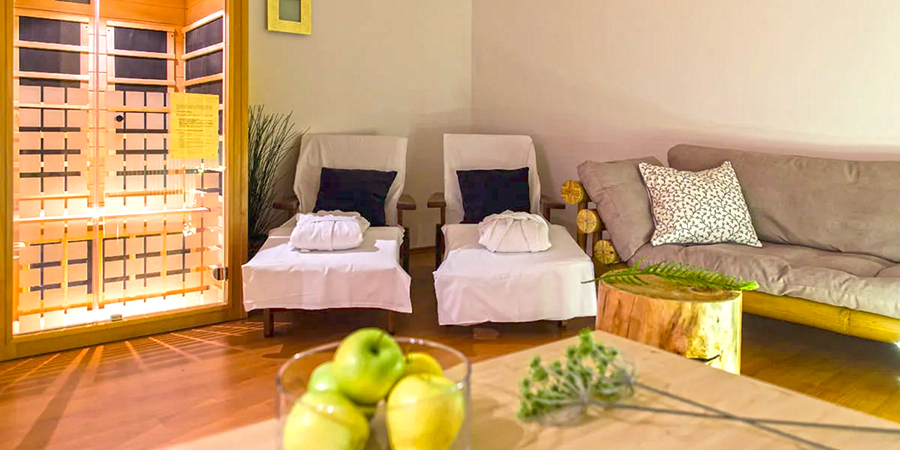 Accommodation in comfortable forest apartments
You will stay in a forest apartment Standard or Comfort. They have a total of 15, located in a quiet part of the resort, in two single-storey buildings about 90 meters from the main hotel building and all have a separate entrance. Each has its own terrace with seating (for Comfort apartments with comfortable loungers), inside there is a spacious living area and equipped kitchen.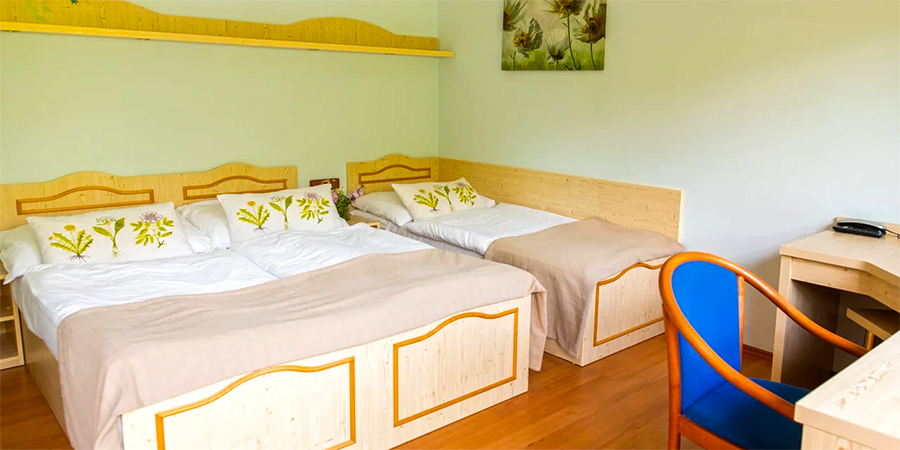 Restaurant by the Mill Stone
The U Mlýnského kamene restaurant , which is part of the Lesní Lázně resort, focuses on local regional specialties and traditional Czech and Old Bohemian cuisine. When preparing meals, we prefer quality seasonal ingredients from local farmers and growers.
Every month, they prepare a new menu focused on seasonal ingredients, which they take from local farmers and growers. Inside and outside there is a barbecue with an open fire, you can sit on the outdoor stone terraces and romantics will certainly spread a blanket on a large picnic meadow, which is part of the restaurant.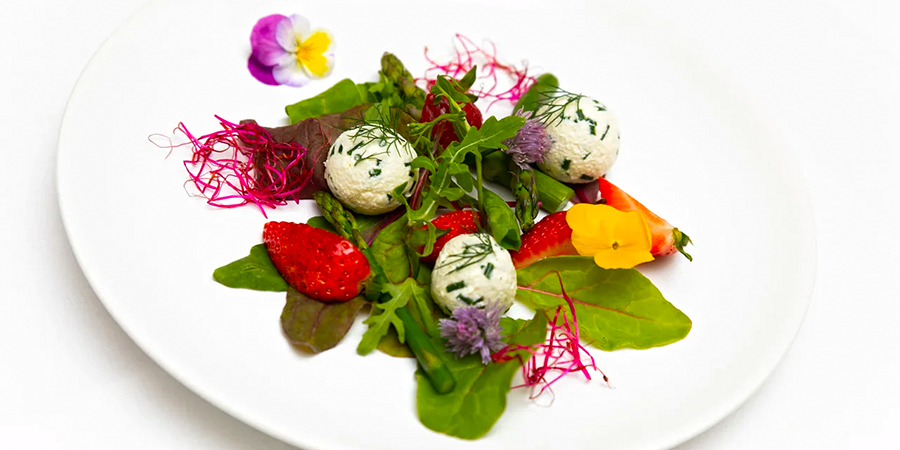 The restaurant also has a large picnic meadow, where you can spend pleasant moments with your loved ones on nice days.
Trip tip!
A path in the shade of the forest and along the water, sitting by the Sázava, a very nice ruin and a view of the trains, this is a beautiful trip from Senohrab to the ruins of Zlenice , which entertains the whole family. This corner of our country was the home of Josef Lada, so sometimes you come across his legacy, especially the pictures.