Comfortable accommodation and rich half board await you
You will stay in a cozy room with a private bathroom with shower and toilet (Standard and Superior rooms are available). The room is equipped with satellite TV and a telephone and most rooms have a balcony. By prior arrangement, accommodation adapted for allergy sufferers can be booked.
The hotel restaurant of the Ski Hotel offers excellent Czech specialties every day. A buffet or continental breakfast is served every morning. In the evening, three-course dinners with a choice from the menu are served. In the summer season, lava grill specialties and other skewers are prepared on the outdoor terrace. Your favorite drink and light snack will be prepared for you in the lobby bar. On request, there is also a wine bar with a fireplace.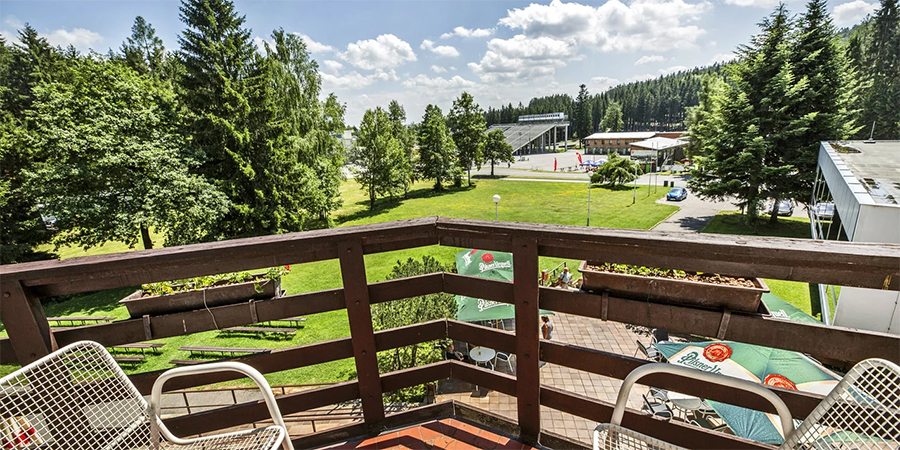 Sweet rest in wellness
After a day on the trip, you will find a modern wellness center overlooking the forest, where you can swim in the counter-current pool, lounge in the hot tub and enjoy the Kneipp path. You have unlimited access in the morning, and one hour a day in the afternoon and evening.
For even more intense relaxation, you can order beneficial massages, or extend your entry to the wellness, swimming pool or warm up in the solarium.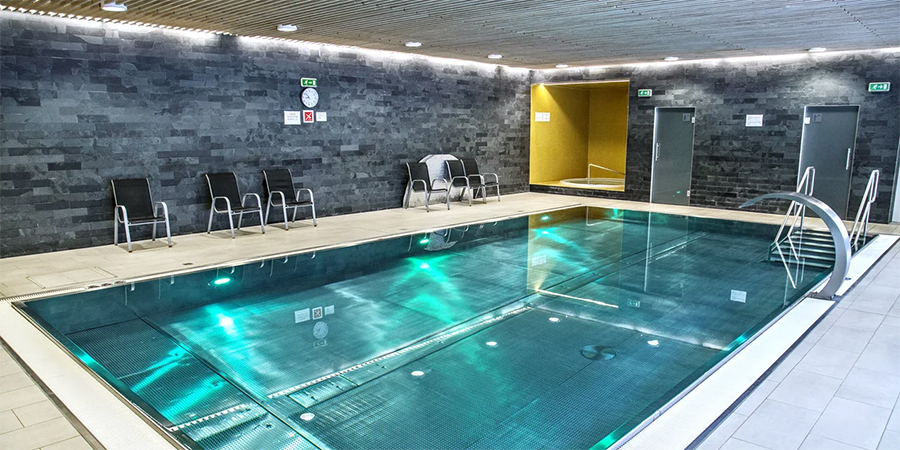 Hooray for sports and trips
Sports enthusiasts can work out at the hotel's fitness center, which is equipped with exercise machines and cardio machines. There are also 2 tennis courts. There is a mini golf course right next to the Ski Hotel.
New this summer
In cooperation with the professional agency BeeFree, we have prepared an animation program for your children so that you can relax on holiday.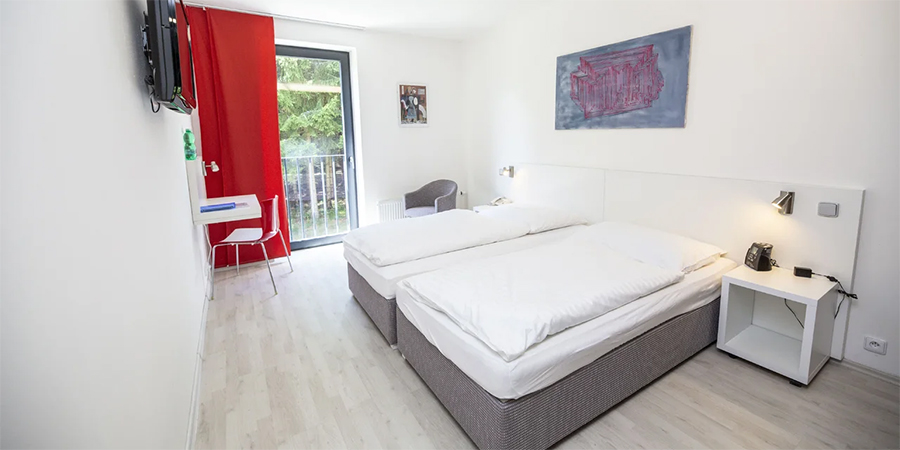 Introducing the Ochoza forest
The forest starts right next to the hotel and hides our retro playground and minigolf, continues around the pump station and you can walk to Nové Město or the natural swimming pool, but the main attraction is 8 paintings by New Town artists and painters.
Pumtrack great fun
If your children or you love cycling and want to learn something new, the pumptrack next to the hotel is the right choice! It is also a great choice to tear your children away from their mobile phones on vacation and attract them with some activity, for example in the city.