Frankův Dvůr is very friendly to children and their parents. A large area with a sandpit, climbing frames, slides and rope bridges is reserved for children. Older children are guaranteed to be attracted by mini golf, table tennis or even darts. The restaurant also offers a large selection of children's menus, high chairs are prepared for feeding the smallest guests. And since even dogs are a bit like children, they too will feel good here. Feel free to take them with you, Hotel Frankův Dvůr is "dog friendly" and will accommodate your four-legged friends free of charge!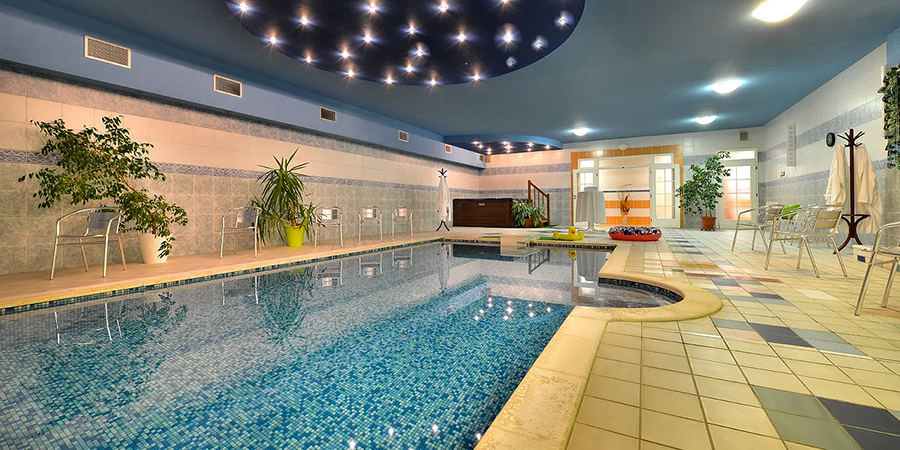 Beautiful rooms and South Bohemian specialties
Hotel Frankův Dvůr is located on the site of a former farm, some parts of which are still preserved today. Ponds and meadows are part of the area, so you can look forward to a truly relaxing and peaceful vacation. You will live in comfortably furnished double rooms with private bathroom, television and Wi-Fi connection.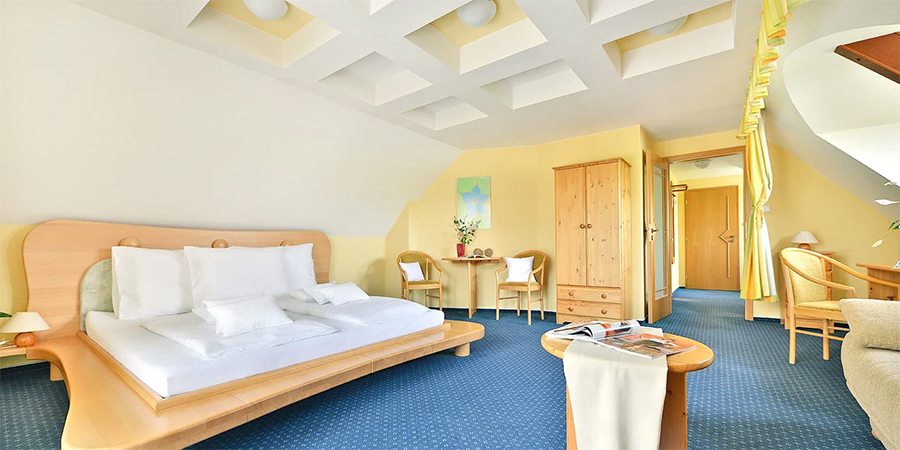 The price of the stay includes breakfast and dinner, both of which are served buffet style. They prepare specialties of Czech and international cuisine here, they buy raw materials from local farmers and suppliers. Try, for example, one of the game specialties - fallow deer ragout or boar stew.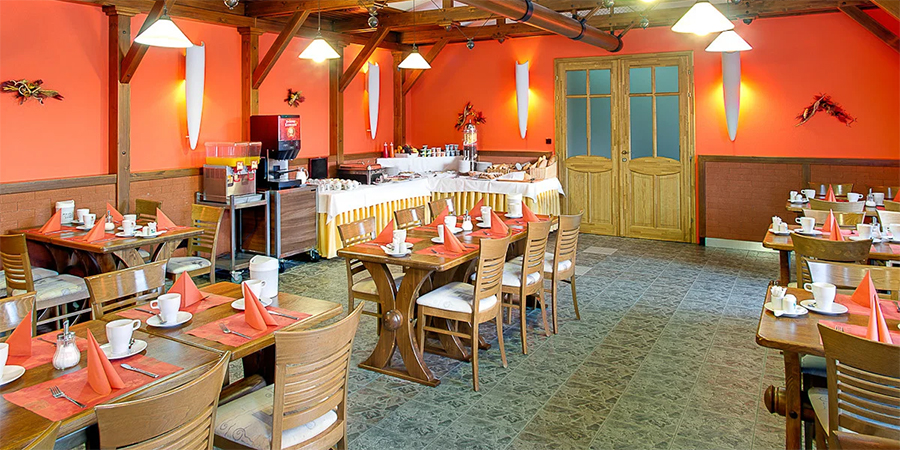 Relaxation, wellness, swimming pool and horse riding
You will find the Hotel Frankův Dvůr in a place that provides what everyone tired of the fast and noisy way of modern life is looking for - namely comfort and peace. And although it is only two kilometers from Jindřichov Hradec, it amazes with its silence, which is increasingly rare for us. The unique place is perfect for couples in love, who are increasingly coming here to spend a romantic weekend. But even couples who have already spent a Friday together like to go here to escape the everyday stereotype for a few days. The possibility of relaxation in the hotel wellness also contributes to the pleasant atmosphere. There is a swimming pool and a sauna. By prior arrangement, you can also order one of the offered massages, cosmetic treatments, manicures and pedicures are also available.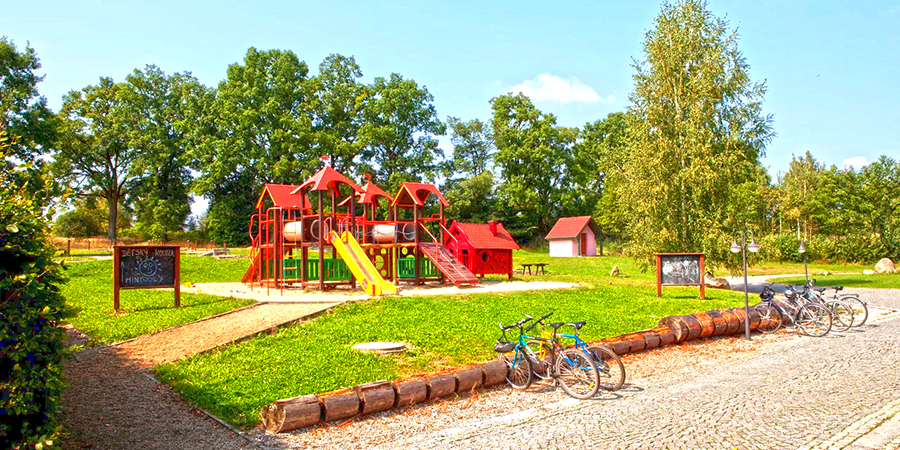 Ride a horse - You can not only ride a horse right in Frankov Dvor , but also brush, feed and saddle this beautiful animal. The experience is suitable for both adults and children.
You can play mini golf – the hotel offers a nicely equipped mini golf course with a pond and a fountain.
Teach your children to fish - The hotel is located in the middle of ponds and two of them belong directly to it. Fathers and grandfathers thus have a unique opportunity to introduce their children to the secrets of the art of fishing.
Tip for a family trip Jindřichohradecká narrow gauge railway
All young and old fans of trains will surely like to ride the local train from Jindřichov Hradec to Nová Bystřice . Have you seen a real steam locomotive? Have you ever ridden a steam train? If not, try taking a steam train along a track leading through beautiful nature, nicknamed Czech Canada. You can take a ride on one of the regular steam trains that run during the summer season. Real railway gourmets can "taste" a ride in a closed salon coupe on red plush for 6 or 12 people. How about a wedding train? Try it!