Hotel Harmonie is located on the outskirts of the largest Moravian spa Luhačovice in the beautiful countryside of the White Carpathians Protected Landscape Area.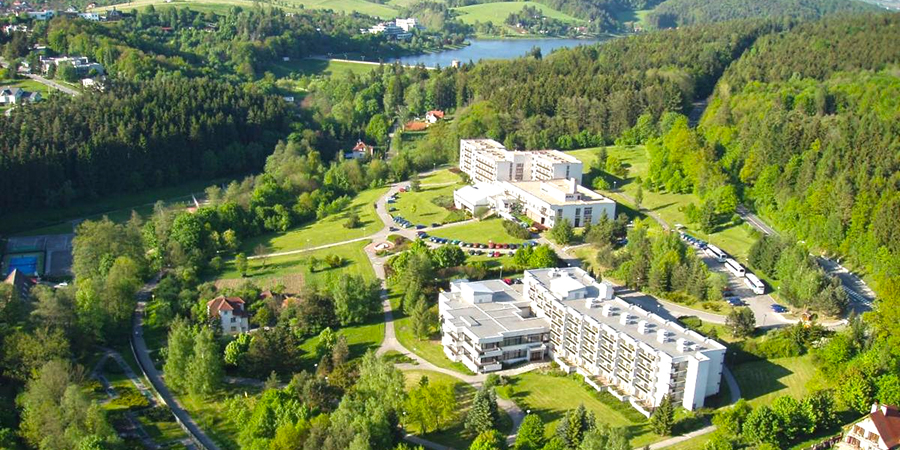 You can look forward to relaxing stay packages loaded with good food as part of all inclusive and pleasant wellness experiences.
Do you like tasting mineral springs in the spa? In Luhačovice you will have several of them at your disposal - the most famous spring is Vincentka, but you can also taste Aloiska, Ottovka, Pramen Dr. Šťastný, Spring of St. Josef, Viola and others.
In summer, explore the surroundings by bike, skate or on foot, in winter do not forget to take cross-country skis, rides in the White Carpathians and Luhačovice Forest in the white trail are really breathtaking.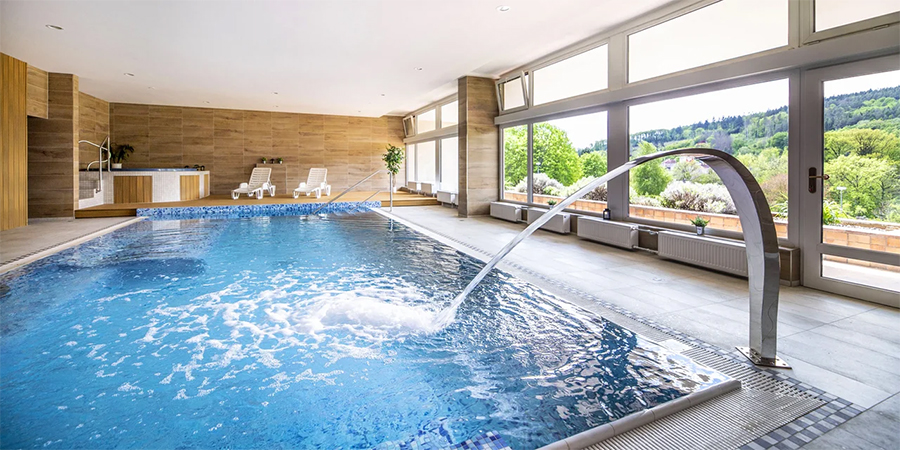 Swimming pool, sauna and wellness, relax from excessive stress
You can relax in the hotel's wellness center, which offers a variety of massages.
The hotel has its own reconditioning and relaxation center, where you can indulge in various types of massages, wraps, baths, cupping and other treatments. The wellness area also includes a heated pool, sauna, gym and gym.
The unique service of the Harmonie hotel is local cryotherapy. This is the application of liquid nitrogen vapor, which has a beneficial effect on a number of difficulties. This method can relieve pain, help blood flow to parts of the body, relieve inflammation and in combination with massage also relieve migraines.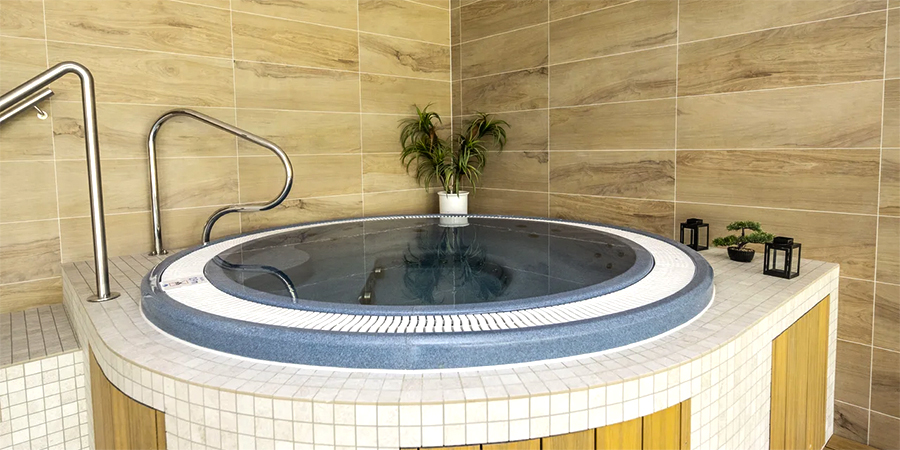 Accommodation and excellent food
You will stay in a double room with TV. Family rooms are also available. Wi-Fi is available in the reception and bar area.
The restaurant serves a buffet breakfast and a 3-course dinner. You can look forward to traditional Czech cuisine.
You can also go for a cup of delicious coffee or a glass of good wine in the day bar, which offers a pleasant sitting area, where the sun shines almost all day and from where there is a beautiful view of the surrounding countryside.
Activities in the hotel and surroundings
There is a sports complex next to the hotel, where you can jump to mini golf, basketball, football, volleyball or skittles for a fee. Nordic walking sticks, pétanque, cricket, badminton, mountain bikes and scooters can be rented directly at the hotel for an extra charge. Children will enjoy the game club, where they can play and paint (they will find board games, puzzles, toy cars and other toys).
Tip for a trip - Luhačovice Dam, quiet zone near Luhačovice
The primary purpose of the Luhačovice dam in nearby Pozlovice was to protect against floods. Gradually, it became the destination of frequent walks, a rest and relaxation zone.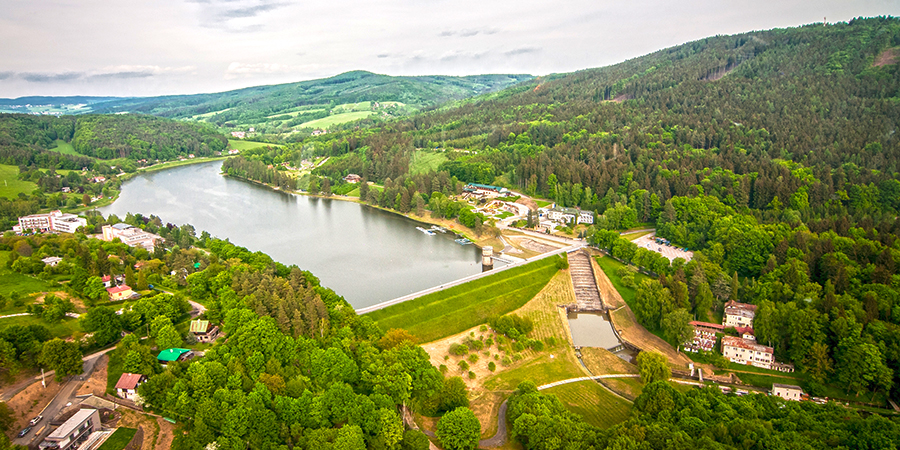 The recreational area of the Luhačovice dam is connected with Luhačovice by the Jurkovičova alley pedestrian path, along which rest areas, sports grounds and refreshments are built. The surroundings of the dam have ideal conditions for active recreation of residents and spa guests. It is suitable for hiking, biking, in-line skating, fishing, swimming, relaxation and other entertainment. It has suitable conditions for accommodation and meals.