To the top of the mountains even effortlessly
Beautiful views from our majestic Tatras, whether Low or High, can now be enjoyed by really everyone. Not everyone is allowed to be a tourist - to cover difficult kilometers in difficult terrain and steep climbs. Whether the reasons are medical or any other, the panoramic view of Slovakia in the palm of your hand should be experienced by everyone at least once in a lifetime. If you are one of those who do not prefer to go hiking, or you want to take small children with you, take our cable car to our most beautiful peaks. Just riding in the cable car cabin is an experience. You can enjoy the beauty of the views from the peaks of Lomnický štít or Solisko in the High Tatras or the tourist-loved Chopok in the Low Tatras.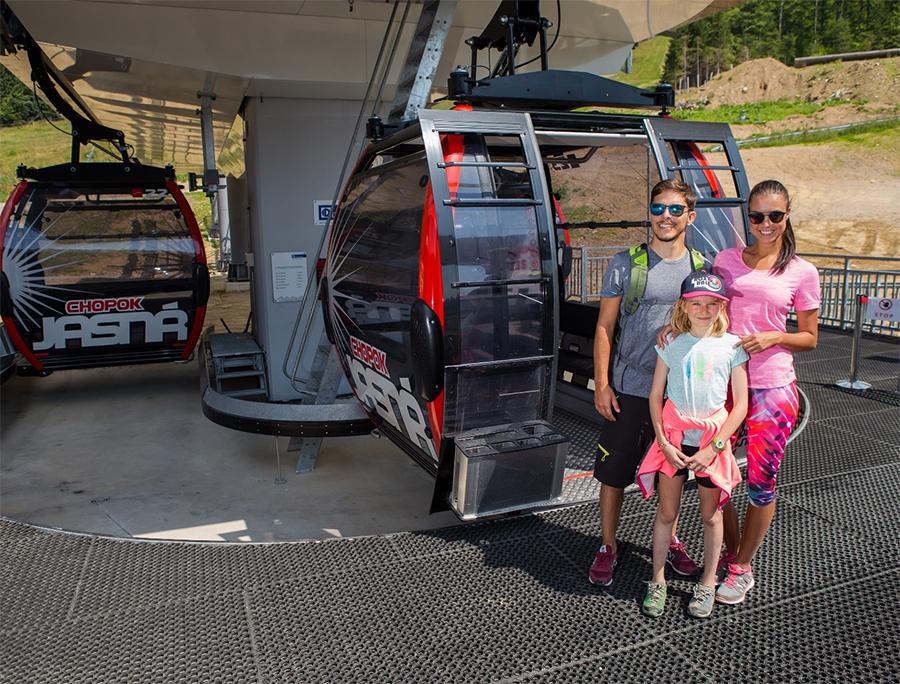 First a hike, then a rest in a thermal vat
An excellent alternative to the summer hike is the route from Liptovský Ján to Svatojánská lookout tower (Lázeňská street - former Svatojánské lázně - cemetery - Kamenický - Svatojánská lookout tower - Kaštieľska lazy, saddle - spring under Kamenický - cemetery - Liptovský Ján), which is 6 km long and can be easily managed even small tourists. While walking through nature you can enjoy the views, maybe you will meet grazing sheep, enjoy wild strawberries and after returning to the starting and finishing point you can indulge in an unprecedented rest in one of the most beautiful and charming places in the heart of Liptov - in a natural vat in Liptovsky John. This village lies at the mouth of the Jánská valley to the Liptov basin, below the promontory of the Low Tatras at an altitude of 654 m above sea level, and the vat is definitely not the only attraction of this Liptov village and not the only healing spring. There are up to thirteen mineral springs in Liptovský Ján and another ten outside the cadastre of the village, but in its immediate vicinity.
An unconventional dose of adrenaline
You can enjoy the panoramic view of the beautiful Liptov or Horehronie unusually - from the saddle of a mountain cart. This three-wheeled non-motorized vehicle is intended for both children (from 12 years of age) and pensioners. It's up to you what the difficulty of the route you choose - if you are looking for a pastime for the whole family, try the route from Koleček to Bílá Pouť, mountain carts on the south side of Chopok from Kosodřevina to Krupová are moderately demanding. Mountain bikes or mountain carts can travel in any terrain - whether in the field, on a forest road or on a ski run - but rainy weather can be an obstacle. Well, conquering Chopok on a mountain cart will be a truly unconventional experience.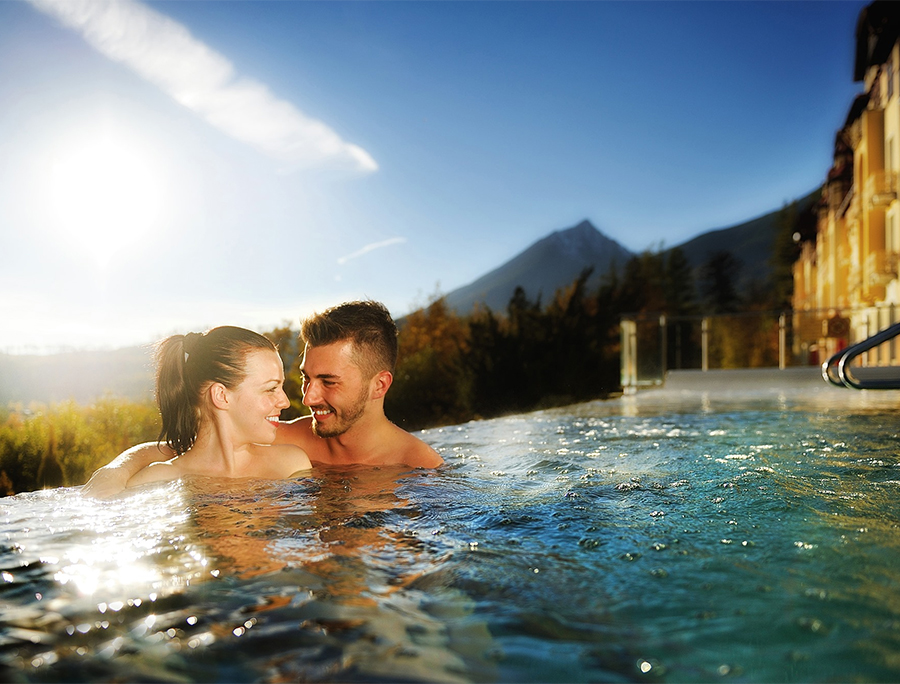 Treat yourself to more with the hotel's Gopass Club and bring unforgettable memories with you.
Hotel Club Gopass is a loyalty program of TMR hotels, which during your stay in TMR hotels, booked directly through the website of hotels with Gopass, offers you even more benefits in addition to all gopass benefits and advantages.
We also have the Adult Friendly Hotel in Slovakia - in our beautiful Tatras

You do not have to travel abroad to test your experience of hotels in the spirit of Adult Friendly. At the Tři studničky hotel in Jasná, they decided to maximize their attention to the adult client - the little guest does not buy anything, he does not miss anything, but paradoxically requires extra expenses for all the mini equipment and can also make a proper noise. Therefore, in this Tatra hotel (by the way, the first hotel in Slovakia certified for compliance with the principles of feng shui) decided that the price for accommodation of children will be the same as for an adult and everything will be "tailored" for adults - beds, wellness, gastronomy and all specialties , wine tasting, undisturbed sitting in a stylish lobby bar with a good book overlooking the Demänovská valley.